---
As we enter our second year of life on the road, I have decided that, to the best of my ability we will "live for free." What does that mean? I am specifically talking about paying for accommodations. When we began this journey 13 months ago, our thought was to spend no more than an average monthly mortgage payment on accommodations, weather that be cumulative hotel stays or short term rentals (airbnb/vrbo) 😉
As we sold our house in Colorado Springs in May of 2022, we had a nice chunk in savings but also were no longer paying our $1800 a month mortgage loan OR utilities. Now to be clear, after a year on the road, my only regret about selling our Lange house is losing the 2.9% mortgage rate 😖 Our first year on the road, we spent about six weeks in Pagosa Springs, then down to Dallas & Shreveport, back to Albuquerque & Pagosa before heading off to the west coast, northern California & up the coast of Oregon to Portland & Seattle. All before making our way back down through Idaho & northern CO back to COS for our final Labor Day Lift Off balloon festival. We shifted gears after the 50th Albuquerque International Balloon Fiesta & headed out internationally. We would spend the next roughly six months in Mexico, from San Miguel de Allende & Leon's FIG balloon rally, across to Merida & further to Playa del Carmen, Cozumel & Bacalar.
I always seemed to be paying a little more money than I wanted for a little less comfort than I wanted. It was then I remembered about our potential adventures into house/pet sitting.
We signed up for two platforms that gave us the opportunity to connect to home owners with pets. The gig, we care for their pets & home while they are out of town in exchange for FREE accommodations. (BTW, there are also platforms where the sitter gets paid 😉 )
We signed up with Trusted House Sitters in mid-July 2022 as basic sitters. As basic sitters, I received a background check & the ability to peruse & apply for as many sits as I felt we could accommodate. I applied sporadically, within our general areas & timeframes. Nothing hit. I would later learn a few things… $129 basic does not get you much traction, my guess is that is because it is seen as the least you can do. If you are going to do the least to apply, perhaps you will only do the least required with their furbabies.
Then I learned, we really should have started this process much earlier, like while we still had a house 🏠 Basic may have been enough to build our credibility by doing short/weekend sits around town. Not to mention, just getting a handle on the process & understanding the ins & outs of the platform.
Most importantly, I learned the value of cultivating a really great profile, being clear & concise about who we are, how we live & why we are the possible best fit & should at least have an online interview. (More on that…)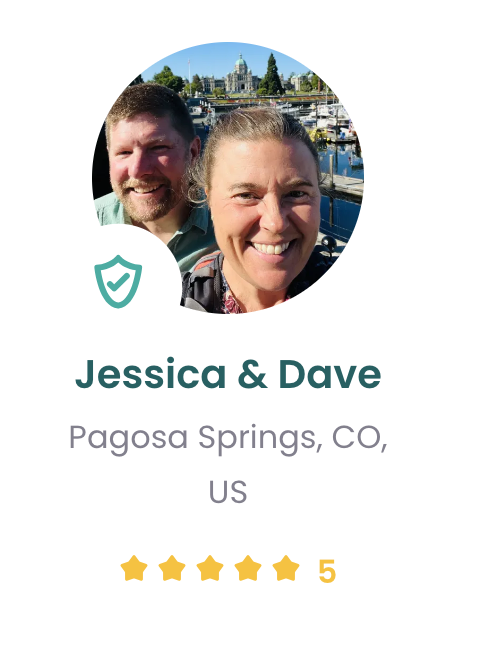 We got our first sit, though THS in Guanajuato, MX 🇲🇽 We found a short sit over Thanksgiving to bridge our time during our INM temporary residency mess. Fortuitously, the pet owners canceled. That was good for us because we had sorted our immigration issues & were ready to move on. However, had we been counting on that, it would have sucked. More learning… A sit can just be canceled, by the sitter or the owner/pet parent, with zero communication 😬 Thankfully there is a message thread to follow up, which we did, but otherwise may have just shown up & been turned away. I began to further question our basic membership, but it would be a bit longer before I upgraded.
Our first official house sit was in Chuburná, Yucatán. This sit was actually through a different platform called HousesitMexico, the same premise but only focused on Mexico 🇲🇽 It is also significantly less for a year-long membership. It was a great starting point, easy pets & a beautiful beach house 😮 We stayed for three weeks & cut our housing budget by about $2000. Here is that whole story from my Random Musings…

We would apply for another half a dozen or so sits back in the US before we were chosen. At this point, I had reached out to friends with pets we had walked or watched on our journeys & asked for recommendations (different from reviews on THS) I also had our 5* review from HSM, all of which I added to our profile along with lots of pics 📸 Now it was time to upgrade. After basic, there is Standard which allows you access to member support, vet calls, the ability to save searches based on time/location & liability insurance during your sit. Premium is everything you get with Standard, plus discounted airport lounge use & why we chose it, and sit cancellation insurance. In the unlikely event of our pet parent canceling, the insurance provides up to $150 compensation per night to cover the cost of alternative accommodation, up to $1500 per sit. I do not think Premium would be worth it if you are staying local or traveling within your own country (THS is worldwide.)
Our first THS sit was in Colorado Springs, just around the corner from our old house 😊 I think it helped secure the sit when I told her we were very familiar with the area. From there went off-platform & sat for some friends in Pagosa. We just finished a sit in Paonia, CO & are doing a sit in Broomfield, CO as we continue making our way to the PNW where we are scheduled for 3 more, a 3-week, 1-week & a 6-week sit 🐱 We are still looking for a sit in Mexico before the Leon FIG rally & thankfully have already accepted a month-long sit in CO for December/January 🎄
I would certainly suggest if this is something you might be interested in or would like to explore, start with the basic membership & pick up a few short local sits to get a feel for it first. This is also a great way to garner reviews for future sits.
Sign up for TrustedHouseSitters here. Use link to join with 25% off

Whether as a homeowner or pet-sitter, if you use the link above, you get a discount & I get the benefit of added time on my membership 😉
The TrustedHouseSitters platform gives both the homeowner & petsitter ample space to describe themselves, their homes & their experiences. Pet-sitters can easily apply for listed sits & communicate in the TH messenger. As well, homeowners can scroll through all the sitters by location &/or availability. Homeowners can reach out to invite a sitter over posting for applicants. TH also offers a newsletter to help sitters write the best profile & homeowners establish a welcome packet of information.
Our experiences have been pretty good so far & worth the cost of the platform in exchange for free accommodations on the road. We have figured out how to work the system. Initially, I would apply for only one sit and then hope & pray. Now, I apply for multiple sits in a general area, in a general time span & see what hits, per THS advice. This has however gotten me into trouble & reported 🤷‍♀️ Thankfully, after hearing from a THS agent, it was not my fault. Because of this, I put in our profile, that our application does not mean acceptance & we WILL REQUIRE an online call to discuss logistics.
We have also discovered what we can do & what we're not willing to do. Two dogs & two cats or any combo of that is our max threshold. I can't imagine trying to wrangle 3, 4 & 5 dogs. It seems like then it becomes more of a full-time job & less of a trade-off to see a new area & live for free. We haven't had the chance, but we would gladly add in fish, reptiles, chickens & farm animals as those need to be tended to but are generally corralled, not underfoot & high energy like most dogs we have encountered. (At the editing of this post, we have now cared for chickens, which was quite easy 🐓)
Much like our Airbnb experiences, this retired professional organizer can't help but see better design & organizing opportunities everywhere I go. However, unlike our Airbnb opportunities, where I always jump at the chance to ply my trade in exchange for free/refunded nights, I am certainly not going to dig into these strangers' cabinets & closets without their permission. My profile does include info on my passion for organizing & an invitation to avail of it, as well as the guarantee that I won't go snooping around to appease my own OCD. The above is actually not true… on a previous sit, it rained a lot & I got bored. I reorganized their pantry, bathroom cabinet & Tupperware. I left a note of apology & hoped they didn't hate it 😬 They didn't 😌 I really do try to have boundaries 😉
As always, there is a learning curve & as always we are leaning in!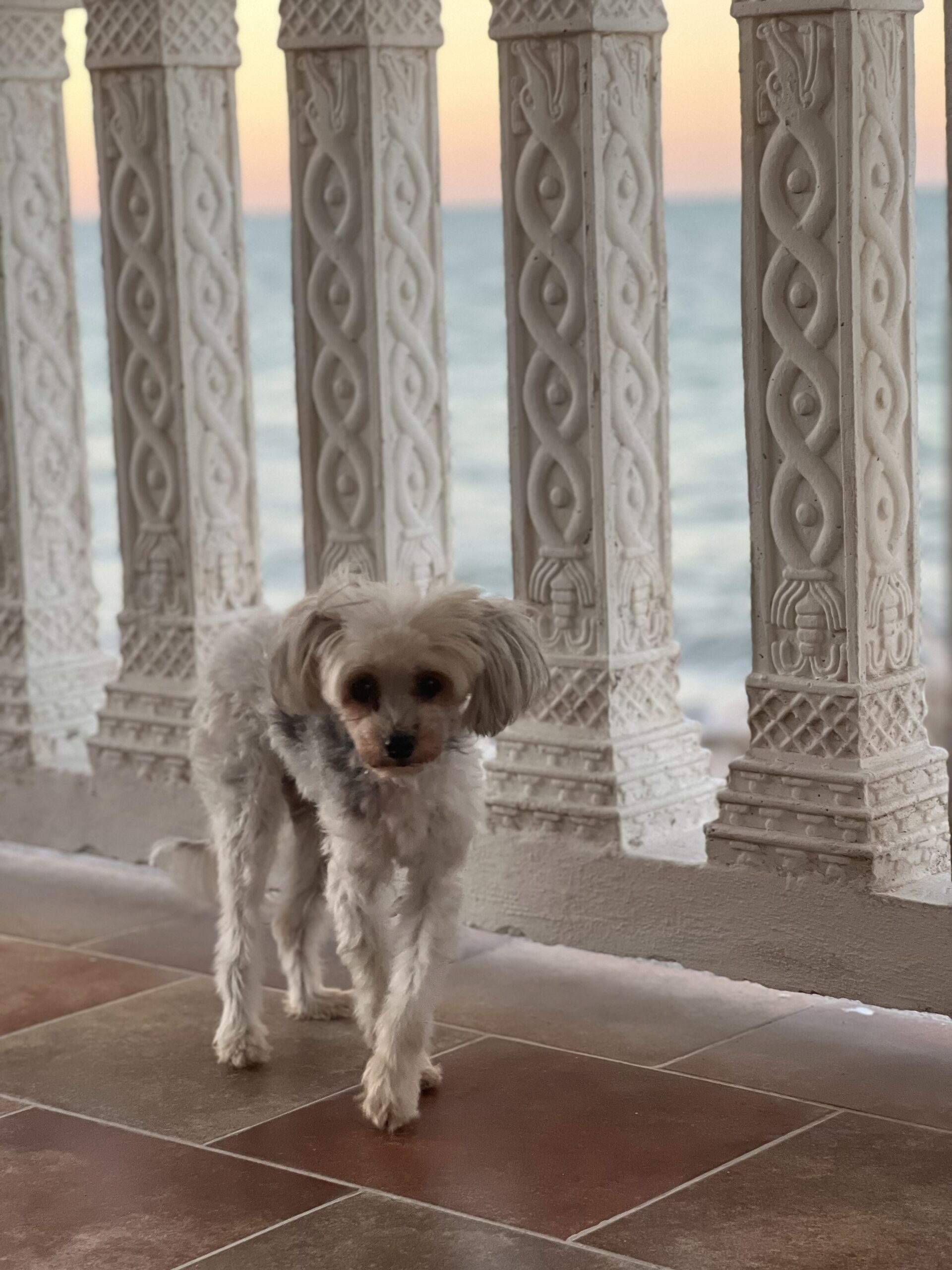 "Jessica and Dave completed a 3-week house/pet sit for me on Feb 5, 2023 in the Yucatan. They were great sitters in every way- punctual, considerate, trustworthy, clean, and organized. They left my place in great shape. The animals (1 dog and 2 cats) were happy and healthy. I highly recommend them for your housesit."
– Elizabeth (HSM)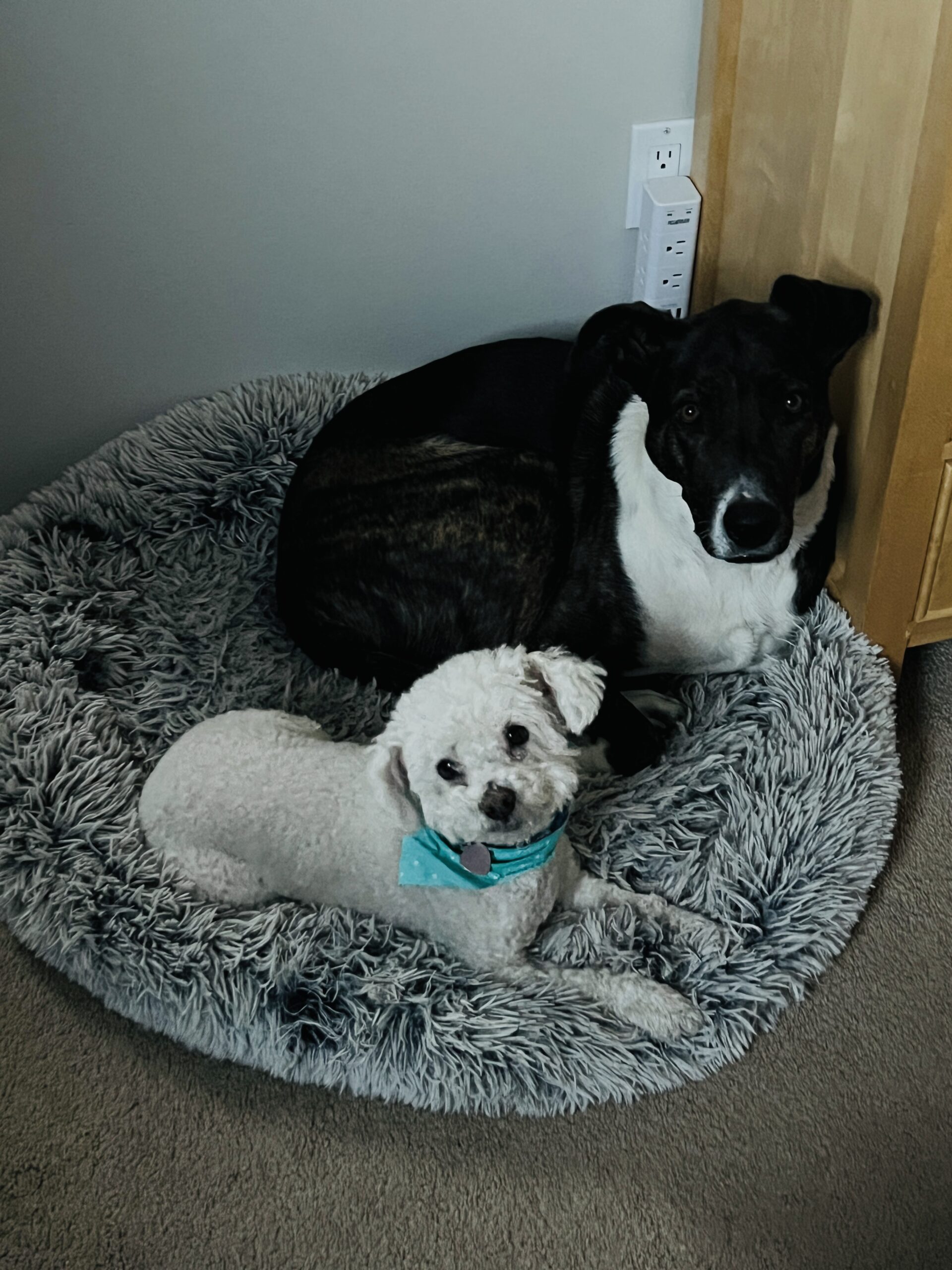 "Jessica and Dave watched my two dogs for 12 days. I came home to happy and healthy dogs and a clean home. Couldn't ask for more!"
– Miquel, COS,CO (THS)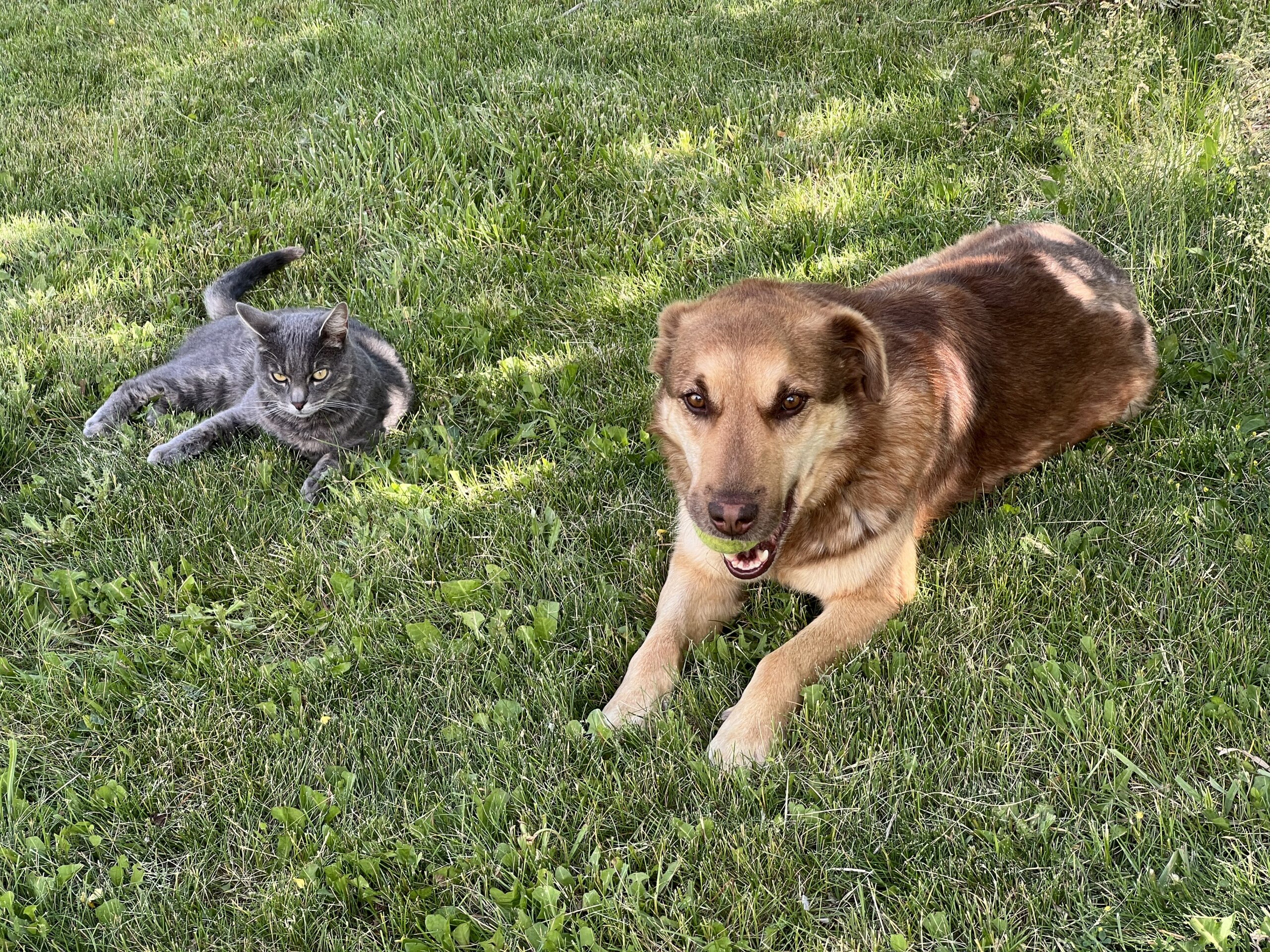 "Jessica and Dave were great! We came back to a super clean and organized home with happy animals! They are very communicative and I felt at ease knowing they were taking care of our home. We would have them back in a heartbeat!"
– Jennifer, Paonia, CO (THS)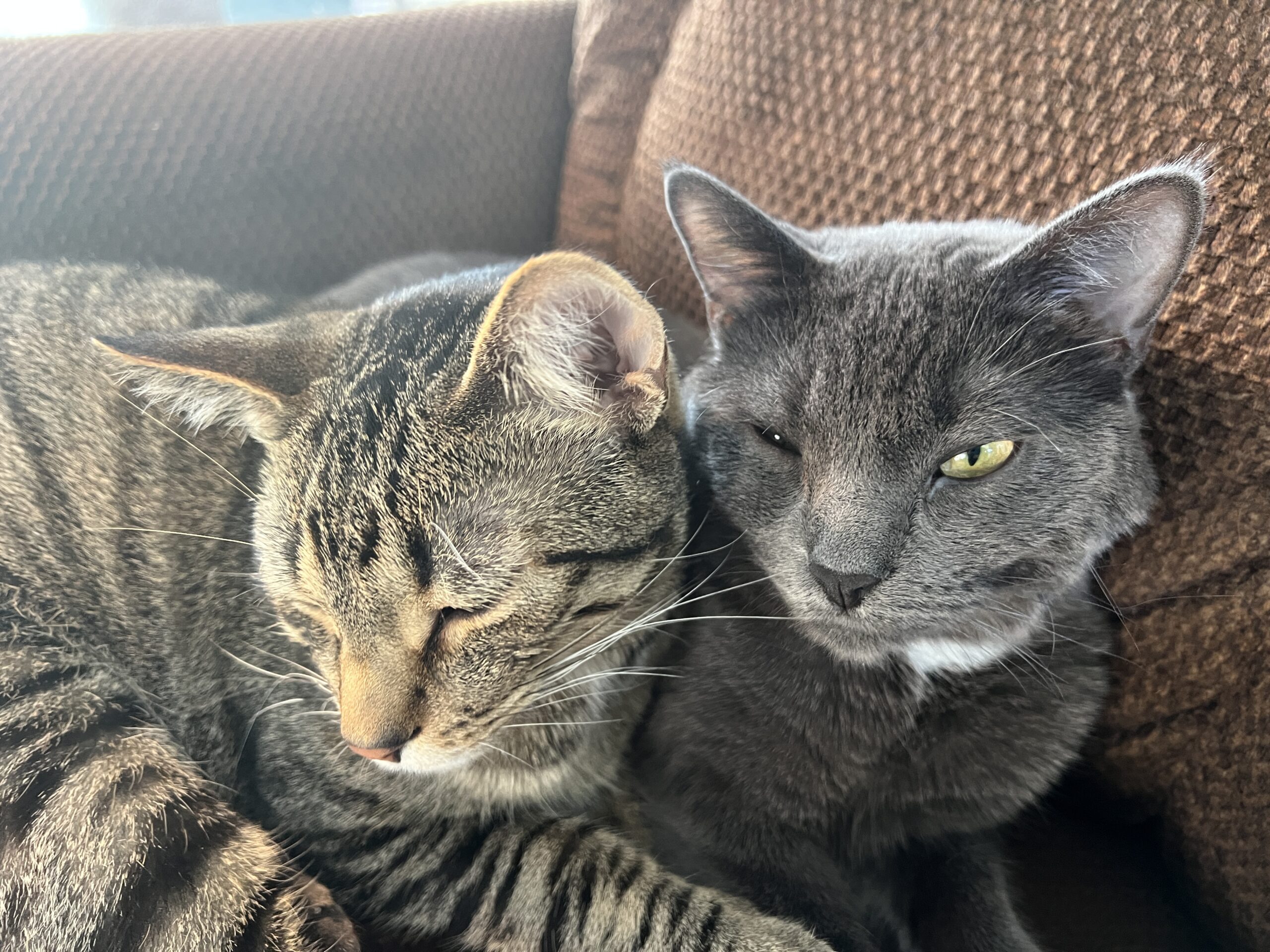 "Jessica and Dave took excellent care of the Kittens. Within a day, BJ was sitting on Dave's lap, like he didn't miss us at all. The house had just enough things moved so we knew someone was here, but not enough to be annoying. They communicated when necessary, but were very self sufficient. We will definitely use them again if possible Thanks!!"
-Terry, Broomfield, CO (THS)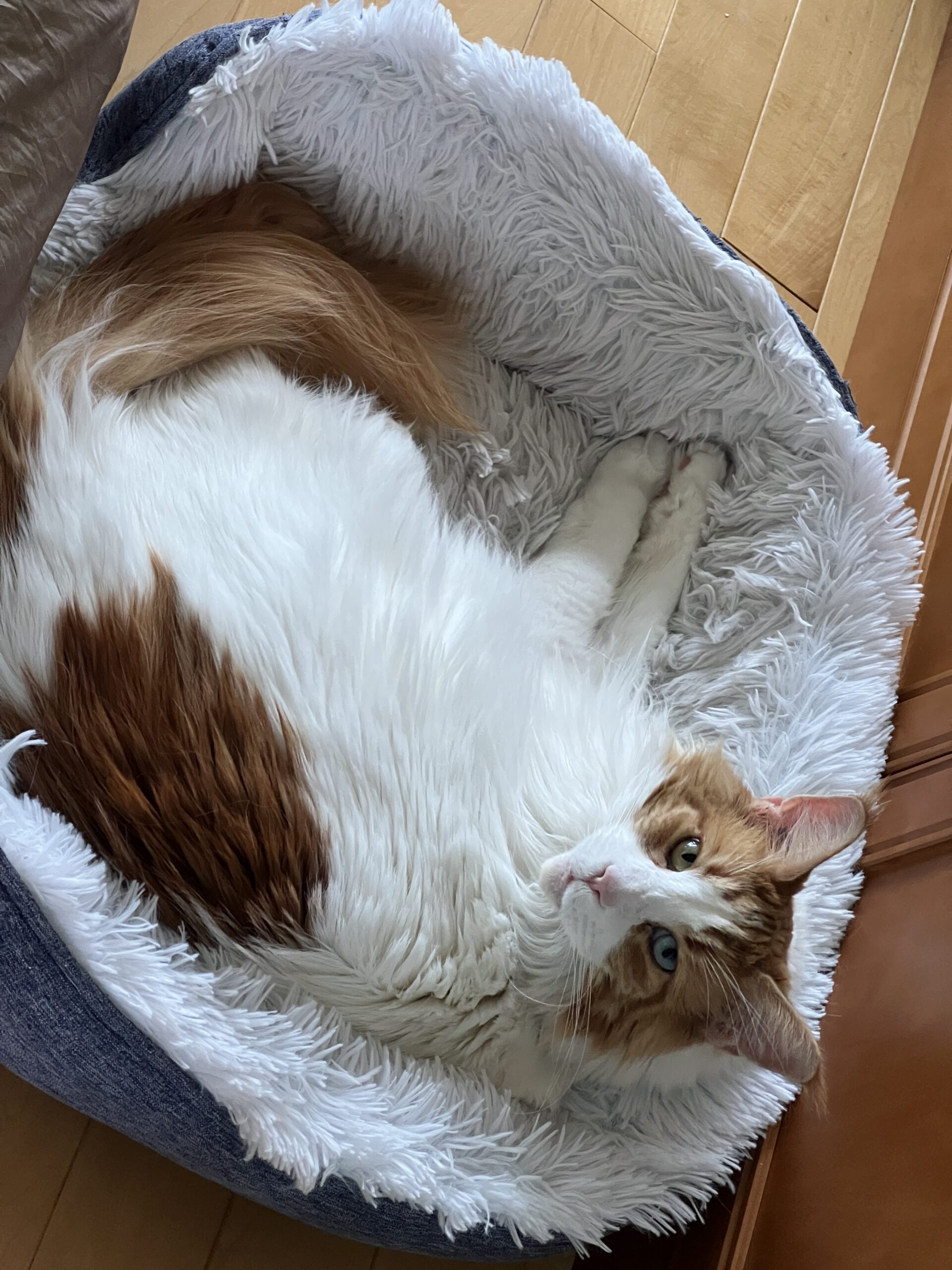 "Jessica and Dave sat with our 2 cats in July for 2 weeks. We enjoyed meeting them. The communication both before and during the sit was very good. The house was left very clean & tidy. They made friends very easily with our cats and we would recommend them."
– Jane, Port Roberts, WA (THS)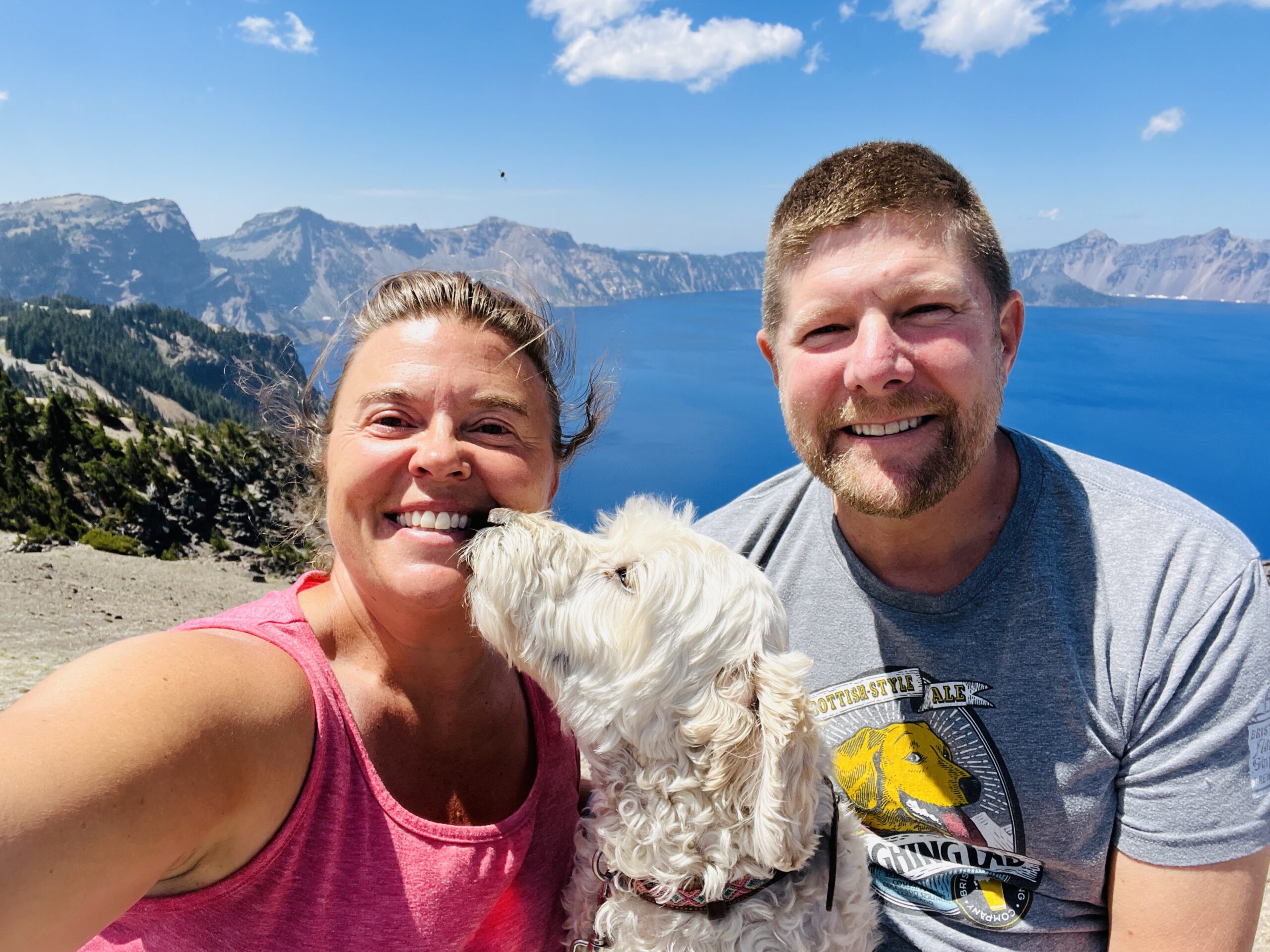 "Jessica and Dave were great. What I liked best about them was they genuinely cared for my dog Coco. They also were very helpful with scheduling. I definitely recommend these folks."
– Mike, Medford, OR (THS)