Back in 2006, as our time in Ireland ☘️ was coming to an end, we had a unique opportunity. We opened a large map 🗺️ of the U.S. & asked ourselves, "if we could live anywhere, where would we want that to be?" we had a short list of criteria…
Four seasons 🍁❄️🌸🌳
Outdoor recreation 🎿🏔️
Good for ballooning 👍
Smaller town/city (than Austin, ABQ or Dallas) 🌃
A place we could raise our kids thru HS 🎵⚛️
Decent airport to support Dave's work travel ✈️
Close to family in DFW/ABQ but not too close 😉 🛻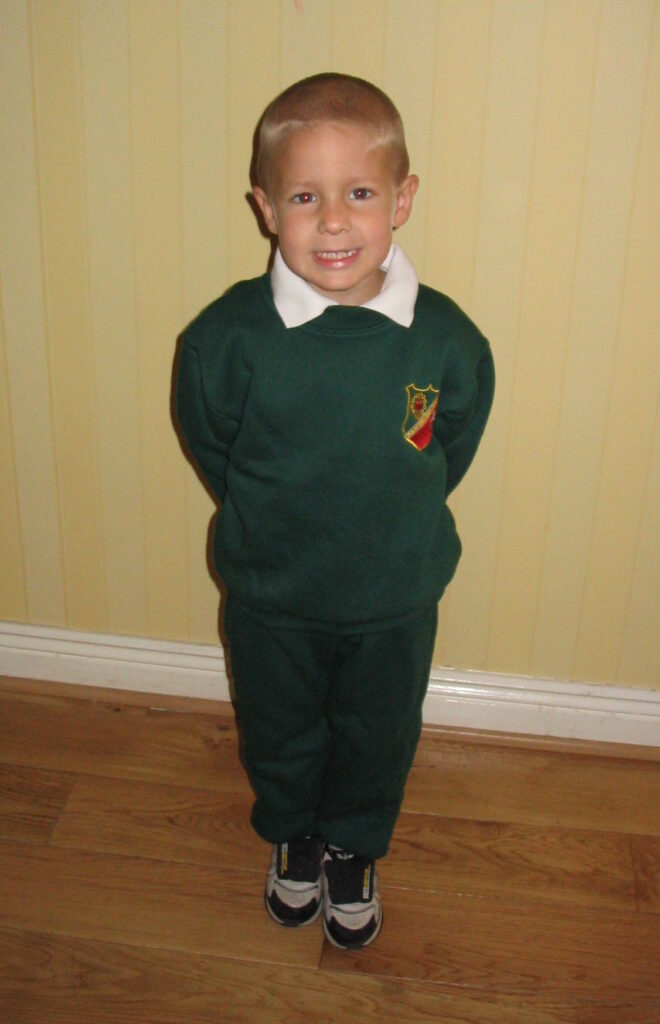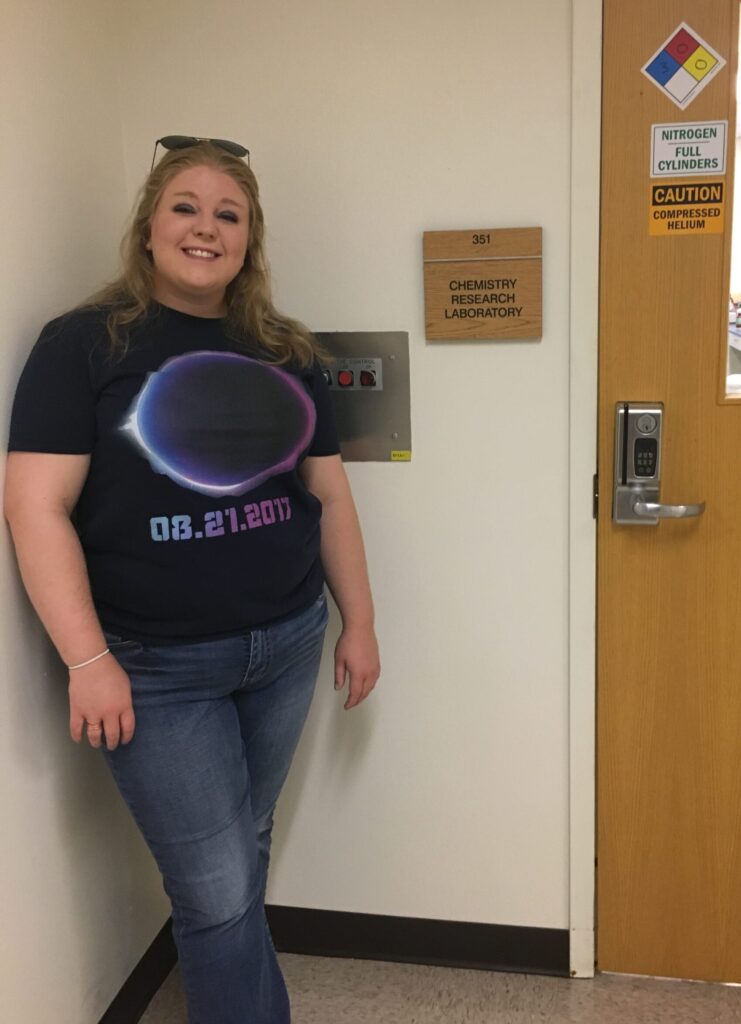 We had friends in Denver, but Denver was too big.🌆 We didn't want to move back to Texas because it was too hot.🥵 Dave's company, at the time, was in Minneapolis but that was too cold.🥶 So we began to focus on Colorado Springs.
At the time Colorado Springs was less than 400,000 people. It sat in the shadow of Pike's Peak at the southern end of the Front Range mountain ⛰️ It had four seasons & tons of outdoor adventures, including ballooning, with it's own local balloon club! There was a decent airport.🛫 It was only half a day's drive to Albuquerque & a long day to Dallas.
Dave & I made one quick trip there on a stateside visit while we still lived in Ireland.☘️ The decision was made. Colorado Springs would be our next home. When we returned that summer, we bought a house, at what would then be the most expensive market at the most expensive rate.🏠📈
Our house was better than a fixer-upper, although we would remodel most of it over the next 16 years. It was at the top of a cul-de-sac, on a hill, looking northwest towards the mountains & the Air Force Academy off the back deck. The neighborhood was very close-knit & they took us in immediately. We were welcomed with groceries & homemade cookies & a neighborhood barbecue. Over the next 16 years, there would be dozens of barbecues. Neighbor teens would babysit our kids & later Erin would babysit other neighbor kids. We would walk together through births, graduations, marriages, health scares, job losses & death.
We lived on Lange, longer than we lived anywhere & longer than all the other places combined. Andrew really grew up there, from 5yrs old to 22. He is nearly a Colorado native. He became best friends with the boy next door, they are roommates now, still living in Colorado Springs, not far from his boyhood home.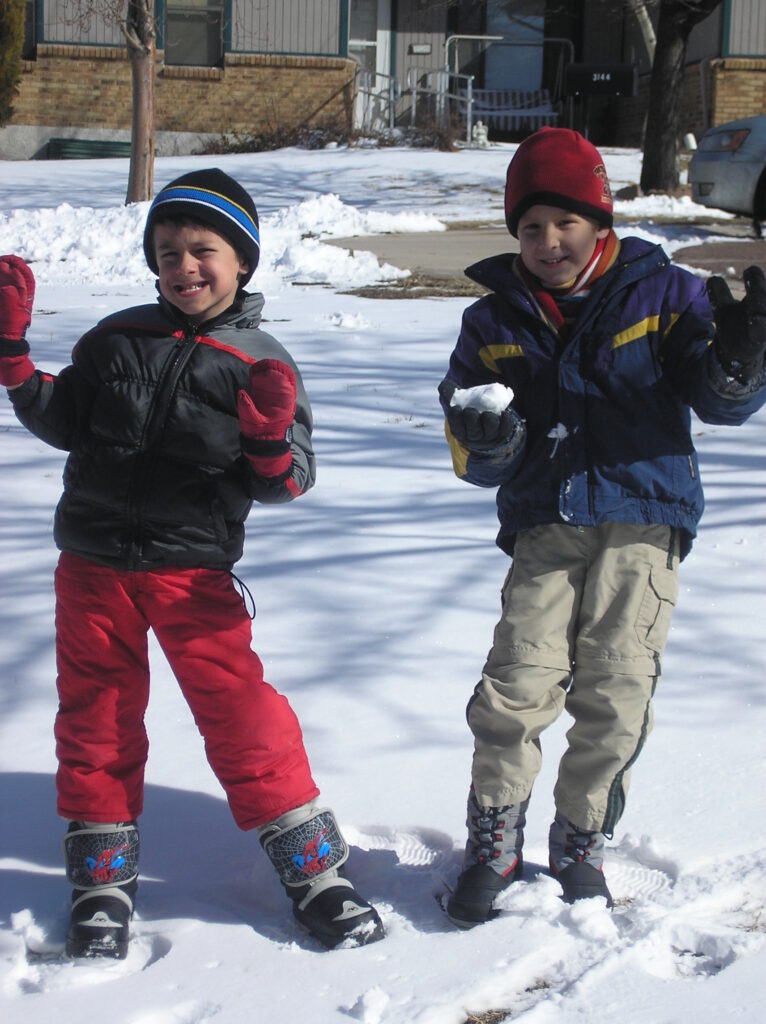 I guess you might ask, "if it was so great, why did you leave?" Well, if you've been following along, you may have noticed, I don't sit still very well. By the time we had settled on Lange, we had lived in seven other cities, in three different states & two different countries, in ten years time.
Leaving was bittersweet. People ask what I miss most about being on the road? My answer, hanging out with friends. Although, many friends have visited us along the way & traveling has allowed us to see other friends & make new friends.
Colorado Springs feels the closest to a hometown as l ever had. Sure, I grew up in Dallas & lived there for 19 years. Dallas was my childhood home. Colorado Springs was & will always be, our family's hometown. It just took us a while to get there. Then just like that, it was time to go.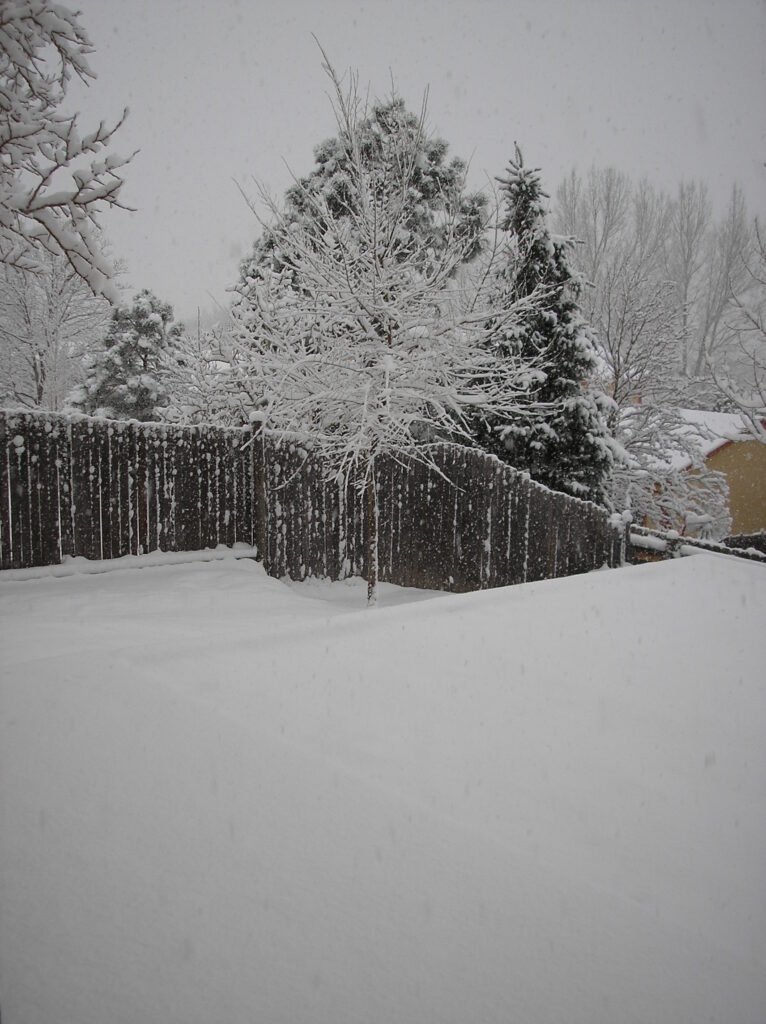 I remember this Texas girl panicking at the first 6 foot snowstorm. I remember spinning out on the icy roads & running into a brick mailbox nearly totaling our Pathfinder. It would be a couple of years before I got back to snow skiing. Then it became what we did over the winters. Summers we spent hot air ballooning around the state. Pueblo, Frederick, Westminster, Craig, Steamboat, Grand Junction, Castle Rock & of course, Colorado Springs. We covered most of the state many times over, yet never made it down to the southwest corner.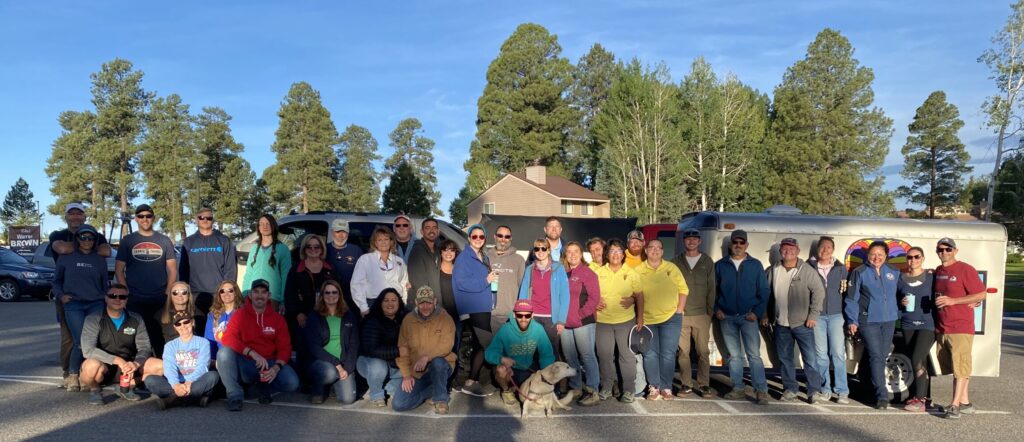 It would be 2020,🦠 the year that time forgot or made us forget time, when we finally "discovered" another Springs, Pagosa Springs. For us & a group of rag tag ballooning friends, 2020 would be deemed the year of the Bummer Summer tour. Any other year, balloon rallies would have gotten under way sometime in May & lasted well into December, but not 2020. CANCELED or POSTPONED would keep us grounded, or would it? We would choose a handful of beautiful places, reach out to local pilots, pick a date & pay our own way. (Rallies usually provide pilots with accommodations & propane.) Pagosa was first on the list. (followed by South Dakota, Utah & Pike's Peak!)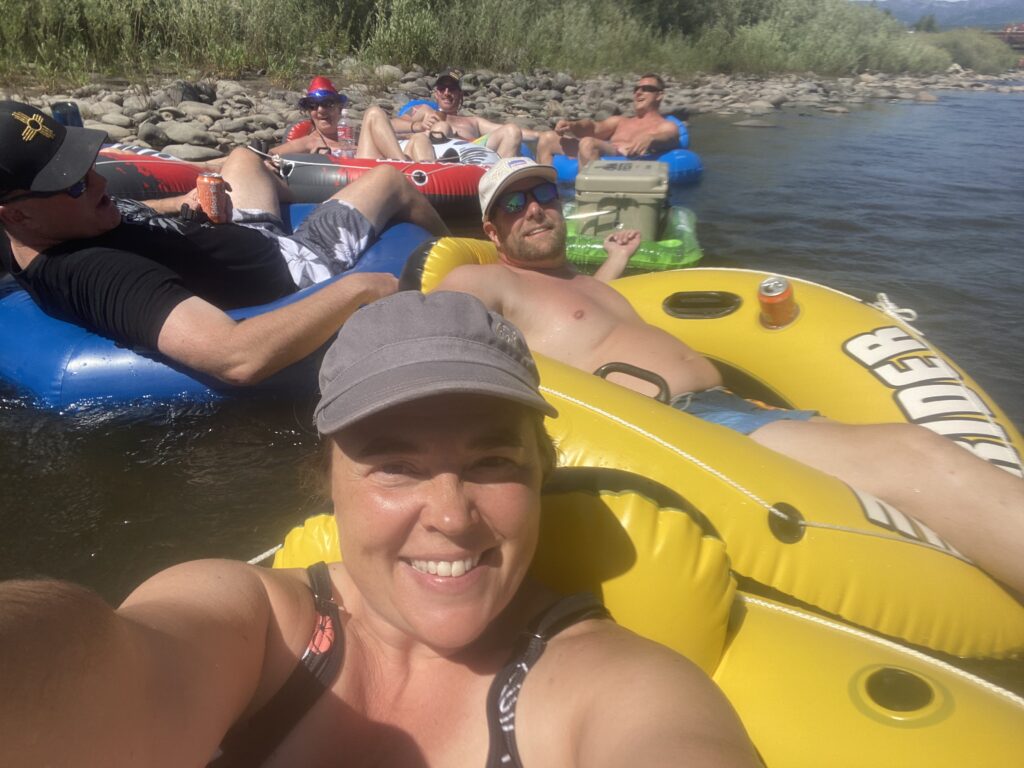 We partnered with the local ride company, Rocky Mountain Balloon Adventures. The owner/operator Austin gave us the lay of the land. We may have gone rogue but we had every intention of respecting the flying area. We had a dozen balloons, celebrated 3 birthdays 🎂 including Andrew's & Austin's. We just about took over the local hotel. We tubed down the San Juan river & Mama Linda made friends with the local swan 🦢. The flights were spectacular. The views from above even more so.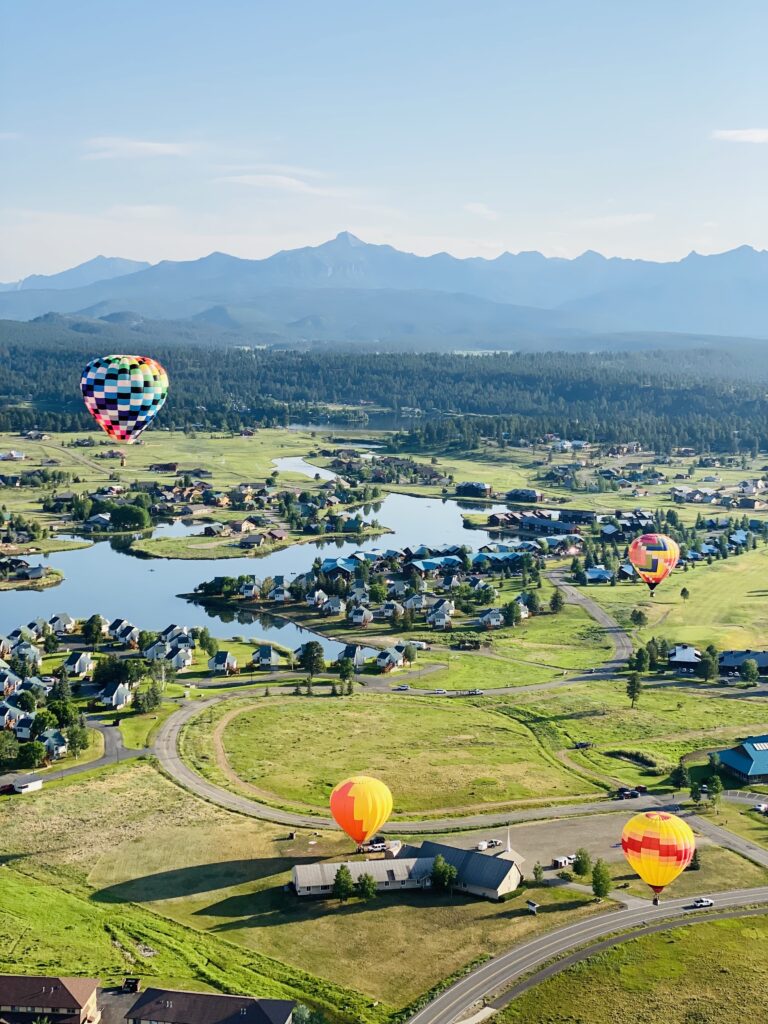 It wouldn't be until the next year, when we came down to fly again, that Pagosa really captured us. Nestled down the road from Wolf Creek Pass & the Continental Divide, this time in the shadow of Pagosa Peak & the San Juan Mountains 🏔️ a (sometimes) raging river runs through a county of less than 14K residents (twice that during tourist season, May-Oct) Visit Pagosa!
Pagosa Springs also host the "World's Deepest Hot Springs!"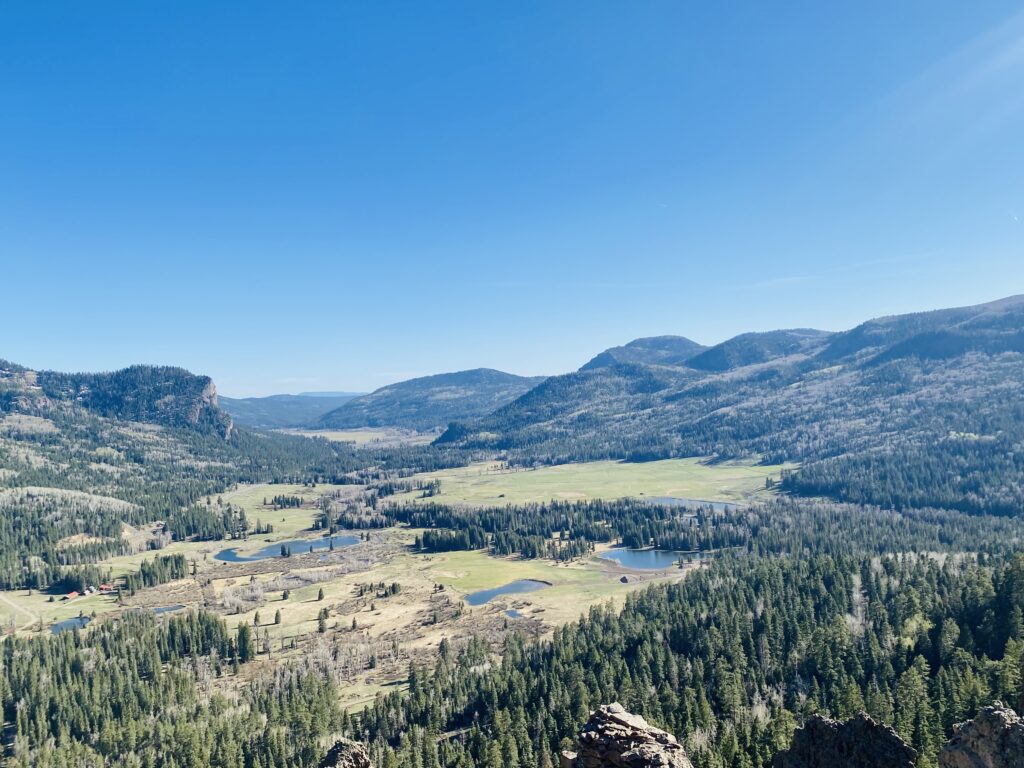 Pagosa is also surrounded by the San Juan & Rio Grande National Forests. Hiking is literally out the back door. Box canyons, waterfalls & panoramic views delight in every direction.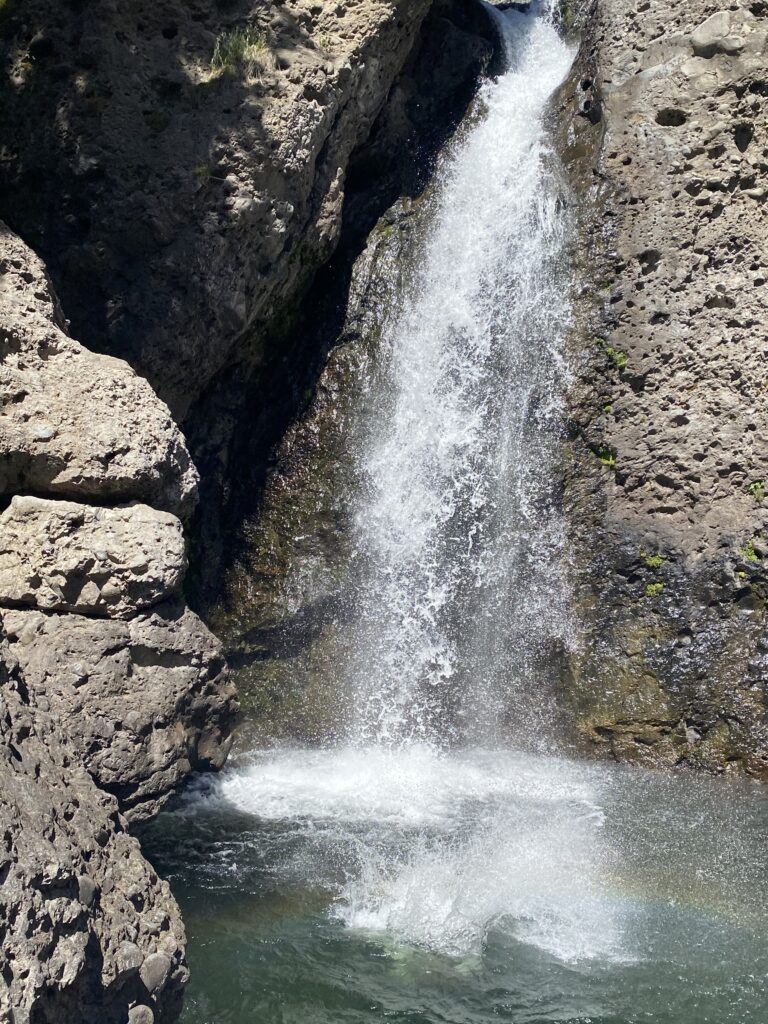 Downtown Pagosa itself is built along the San Juan River. Less than 2500 residents live within the town boundaries. Many more live up Putt Hill in the area of Uptown. Uptown boasts the one Walmart & a City Market. Uptown grew up around vacation time shares built decades ago around Piñon Lake Reservoir & are now run by Wyndham. Uptown Pagosa also boasts one of the largest HOAs in the country.🇺🇸 We still have yet to decide if that is a good or bad thing.😬
Our first AirBnB host, a Colorado native from Denver who had lived most of his adult life in Pagosa told us a great story about the growth of the town & surrounding area…
Who remembers Officer Poncherello?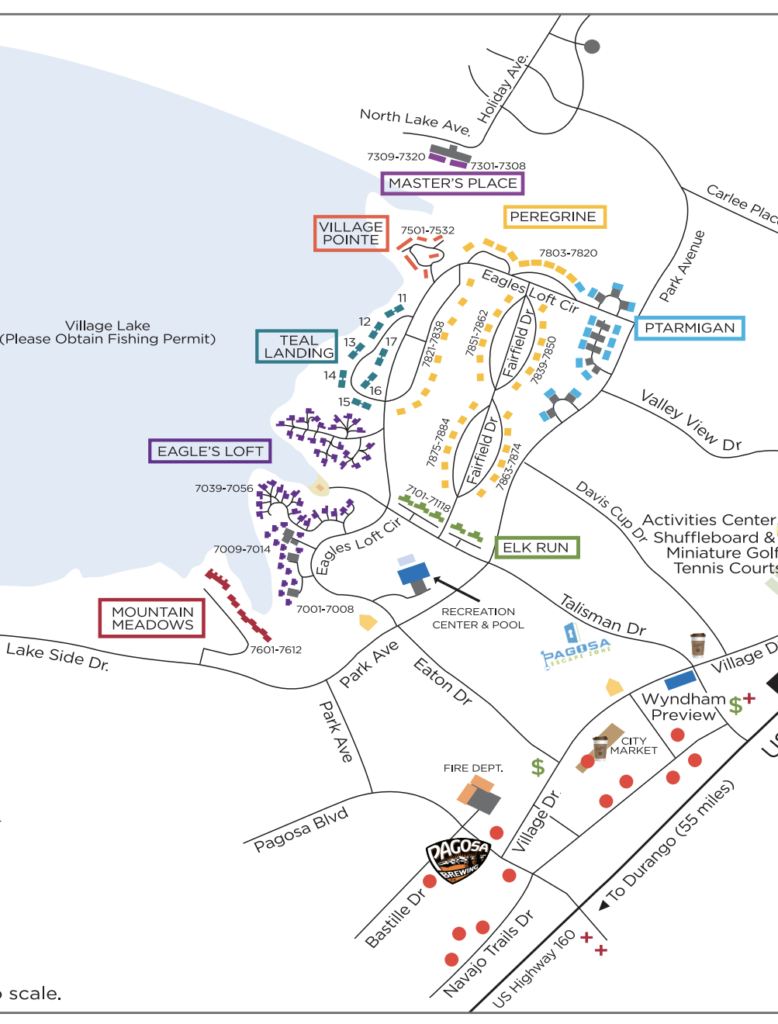 Apparently, some years or decades ago, actor, Erik Estrada worked with a real estate company, making infomercials to sell land in then obscure & unknown areas of California, Arkansas, Washington & Colorado. The tourist board or time share company advertised in Arkansas, Oklahoma & Texas. If a person called the 1-800 number, they could avail of the deal, free or super cheap. They would be flown into Durango, shuttled to Pagosa & then shown property to purchase. At this point, Pagosa was a sleepy little farming/ranching community, 45 minutes down the road from the, then & still, private/family owned Wolf Creek ski area. Acres were sold for less than $1000 a piece!
The actual population of the town & area have not grown much but Pagosa is now a tourist destination. With many second homes & over 500+ short term rentals, Pagosa Springs is anything but obscure.
We found it late, but found it we did 😉 We have since spent more & more of our time in Pagosa. We have made amazing new friends & get a bit better lay of the land every time we are there. We have hiked, tubed, rafted, sat on the patio of many a local eatery & skied.⛷️ With every visit, we get a little closer to calling it home.🏡