With our res cards in hand, after only two & a half weeks in Mexico & a full three weeks before we expected & were scheduled to, we once again regrouped & repacked & rescheduled & rambled on…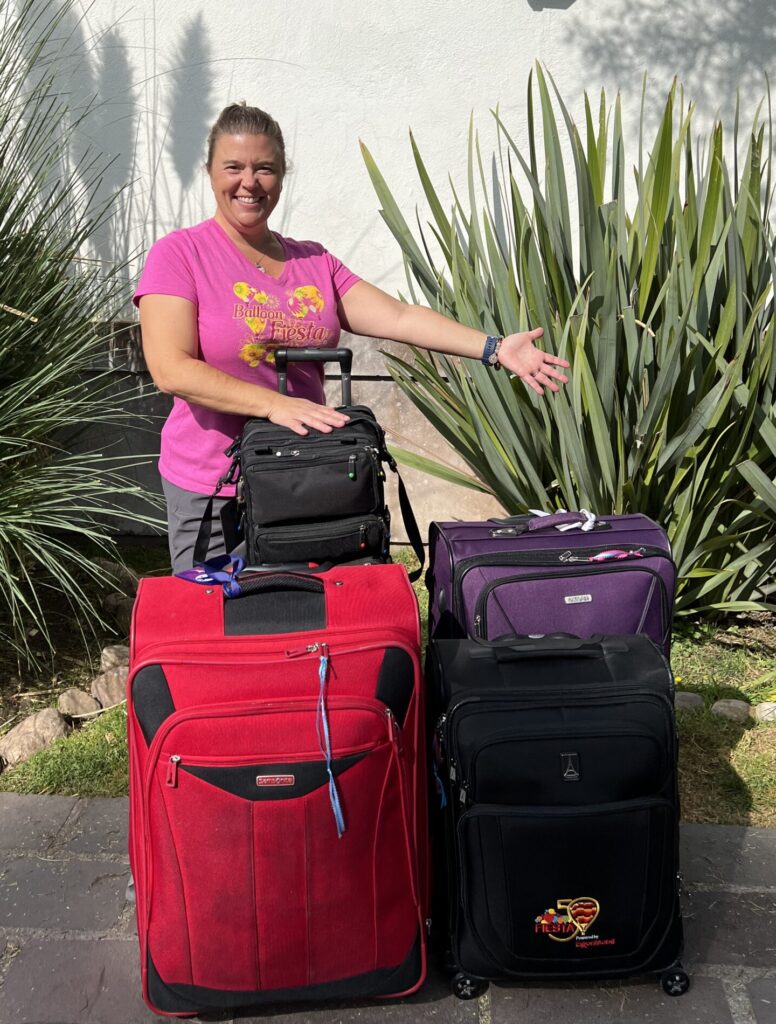 We have been coming to Mexico for the last few years to participate in the Festival Internacional del Globo (minus a Thanksgiving conflict in 2019 & that thing in 2020 🦠)
FIG is the first international event we have done as a married couple, with our own balloon. Not to discount our family adventures ballooning in Ireland & France in the early 2000s or Dave's family trips as a teen. You see, I married into hot air ballooning where as Dave was born into it. That of course is a much longer story for another time…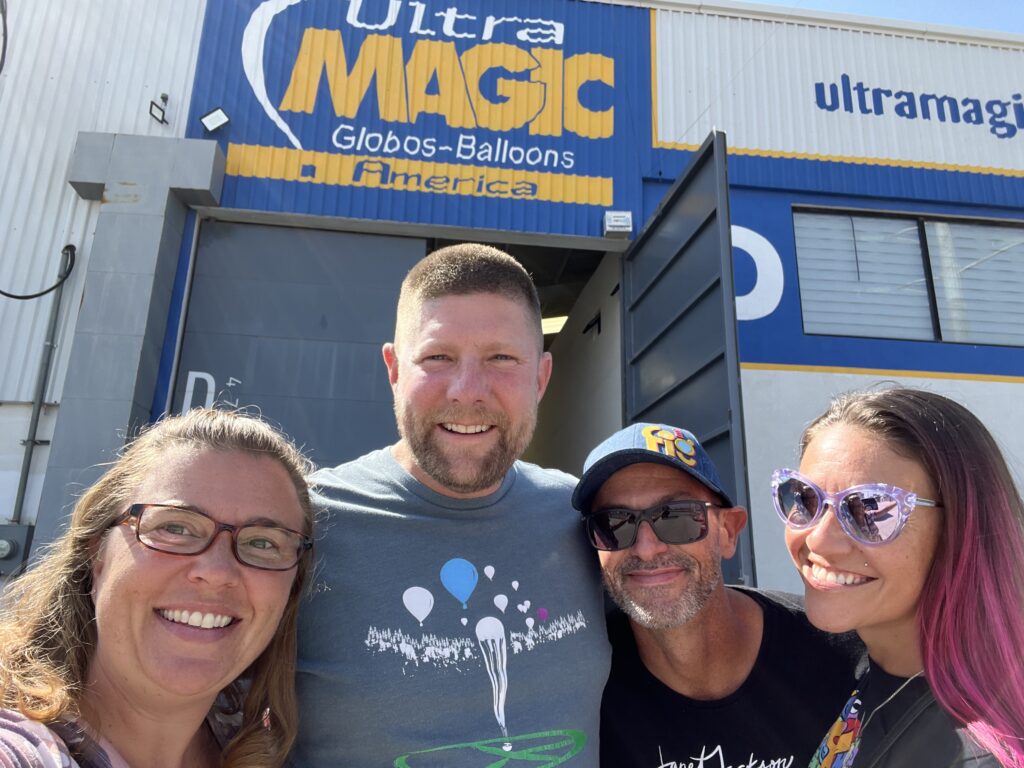 So FIG, the Festival Internacional del Globo in León, Guanajuato, Mexico. Our good friends Chris & Anna urged us to join them in 2017 & we are so glad we did. Not just because it was a new adventure but reflecting on it now, I think it helped us regain & rediscover our identities outside of parenting, work & a decade of little to no international travel.
It takes a little bit of extra trust & faith to ship your rig to another country. Every year we get slightly more proficient at it. This year we included an AirTag so we could track its journey. As it has in all the years we have been coming, it arrived safely with the other hundred or so balloons from the US. It had been unwrapped & inspected, which was a first for us but not unexpected.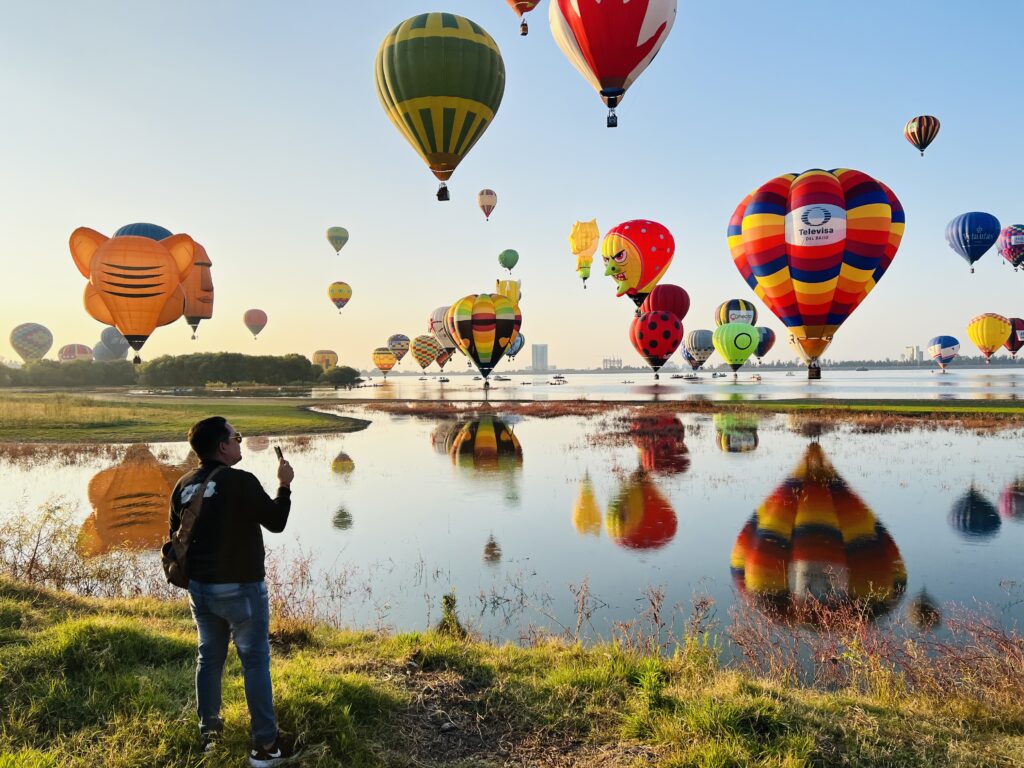 Having been on the road for nearly seven months & the last month prior to León in Mexico, arriving at the familiar hotel & seeing friends was a great boost for morale. Especially after my morning meltdown. Packing continues to be a huge stressor & feels like it will be at every transition going forward. Not to mention the decision fatigue I have had to deal with after every accommodation booking & rebooking, along with the adventure scheduling to ensure we are making the most of our time here. Does it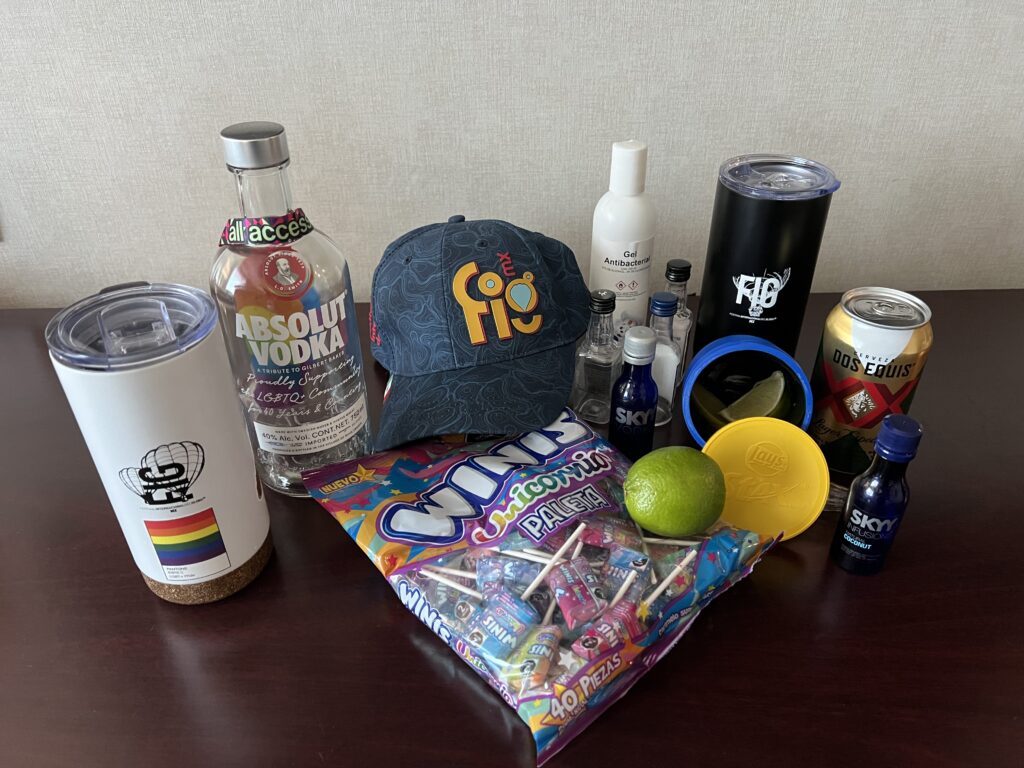 sound like I'm complaining? That certainly is not my intention & I also don't want to give the false image that everyday goes as smoothly as we would like. 🤷🏼‍♀️ Catharsis over!
So FIG! León is a great city of leather & shoes & tacos 🌮 The rally is said to be the biggest in Mexico. It is incredibly well run & well organized. 😬 Most of the time.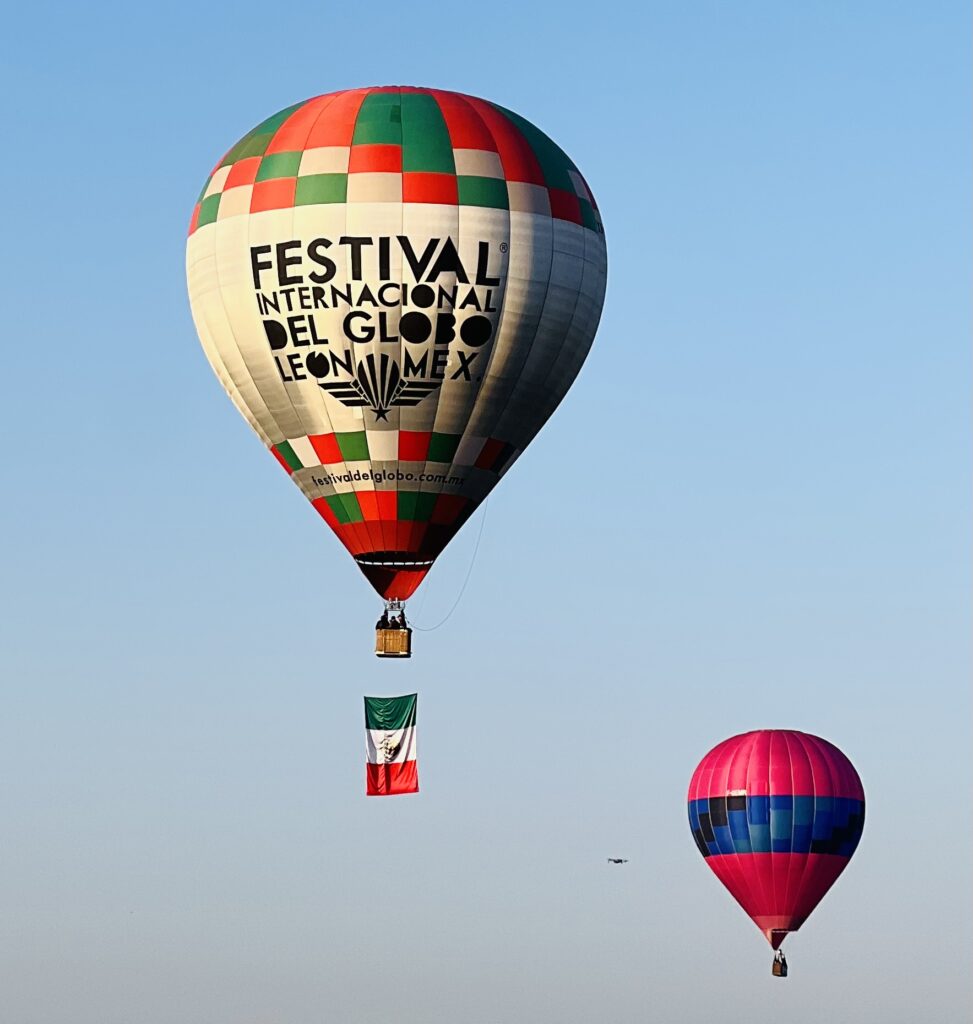 We have watched the city grow & flourish over the last years. Our favorite taco stand across the street from the hotel gained a seating area & a neighboring burger truck. But most exciting is the crosswalk they literally finished the day of our arrival! Why so amazing? Because this is where we discovered Mexican Frogger 🐸 Unlike SMA, where pedestrians always seemed to have the right of way, not so much in León. In León, it's run for your life 😬😆
This year's event was a bit unusual as compared to previous in that our weather was not as stable & typical for the time of year. We launch from a beautiful park just north of a large lake. The goal is to fly over the lake, then head west to land. Dave has found his groove here after our first year when we landed in a less desirable field amongst trash & rebar & our second year landing at the zoo, thankfully on the prey side of the fence.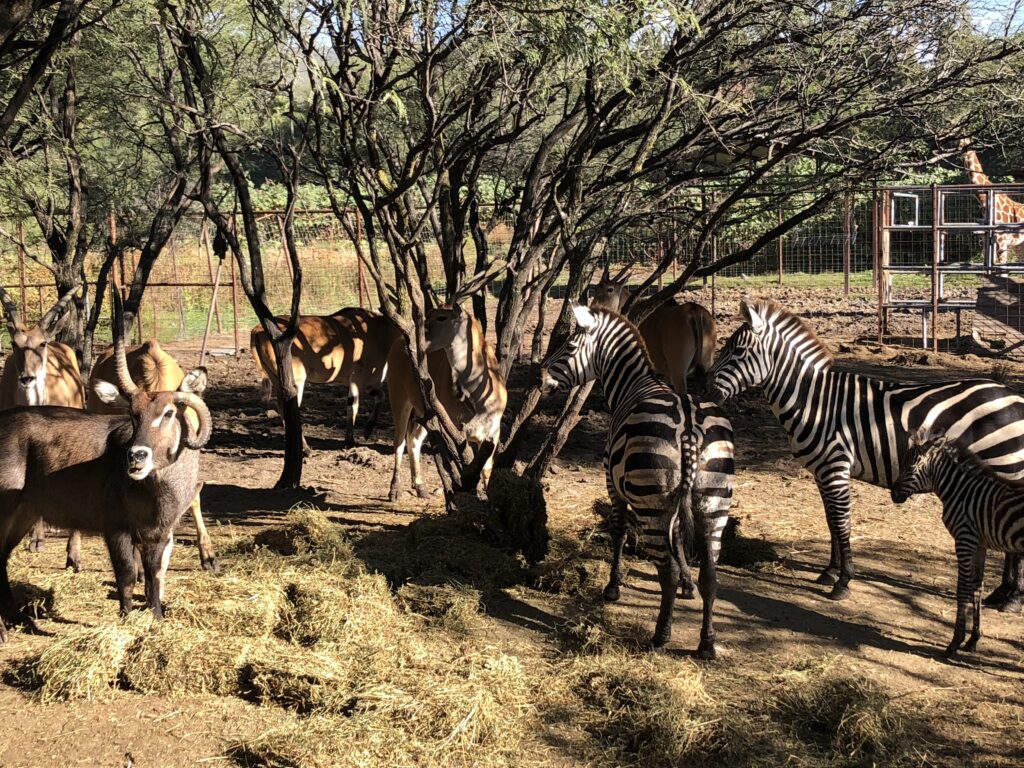 As I said, the weather was a bit unusual & unexpected this year. Thankfully, we were in agreement in our discomfort about putting up the balloon Friday evening. There were moments we nearly reconsidered & in the end we were glad we did not.
Shit happens! Unfortunately yes, a few people got hurt, balloons were damaged & resolves were shaken. It's a rare occurrence & an opportunity to check our safety procedures & debrief our crew. Speaking of crew… we have been lucky enough to have some of the same kids year after year. I call them kids because they are the same age as my kids & I love them as such ❤️ They make fun of my Spanish & bring us gifts & are eager to participate & learn. 💕 Pepe, Cynthia & Axel (missed you Enrique!)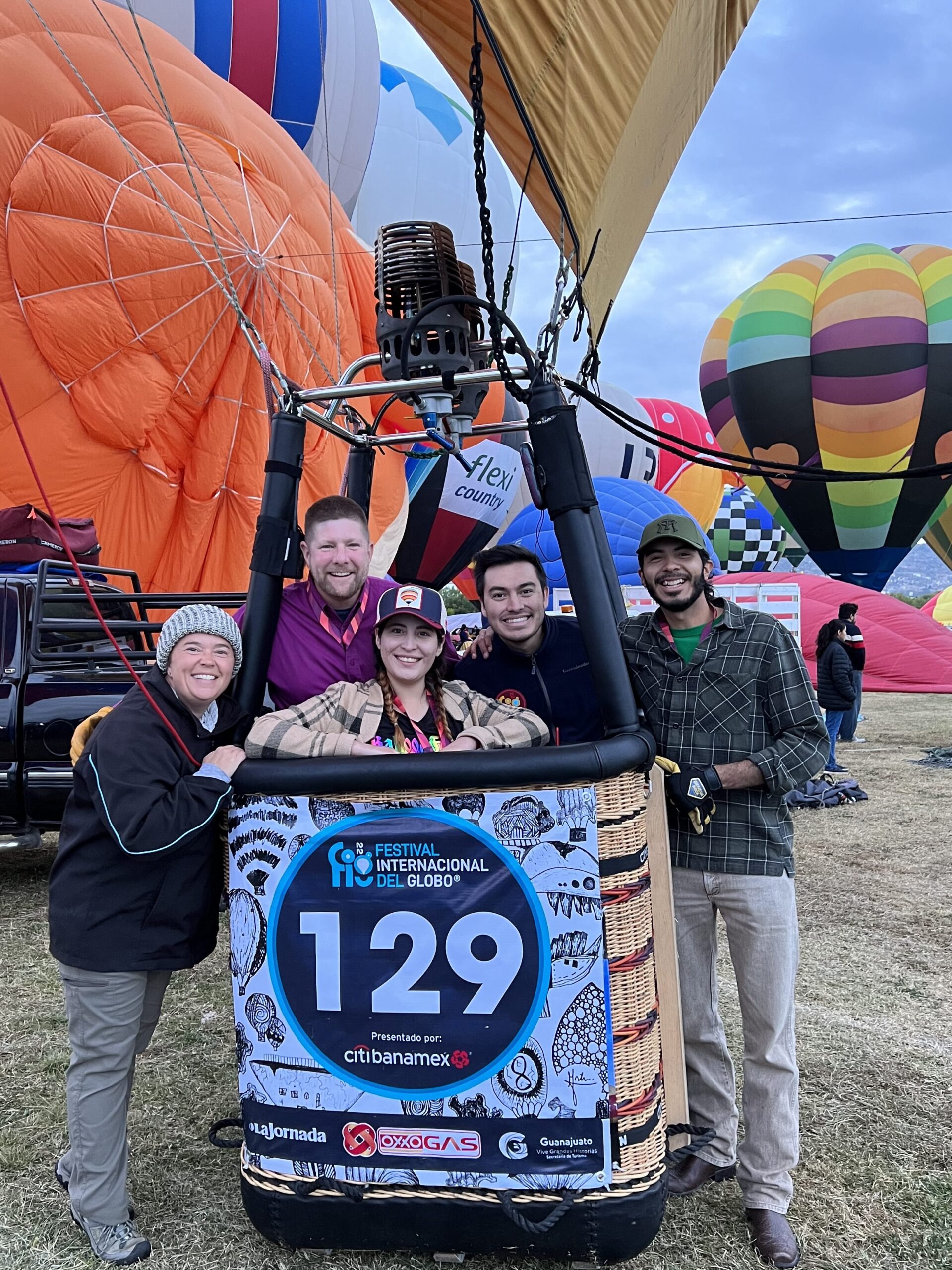 All in all, a pretty good time was had by all…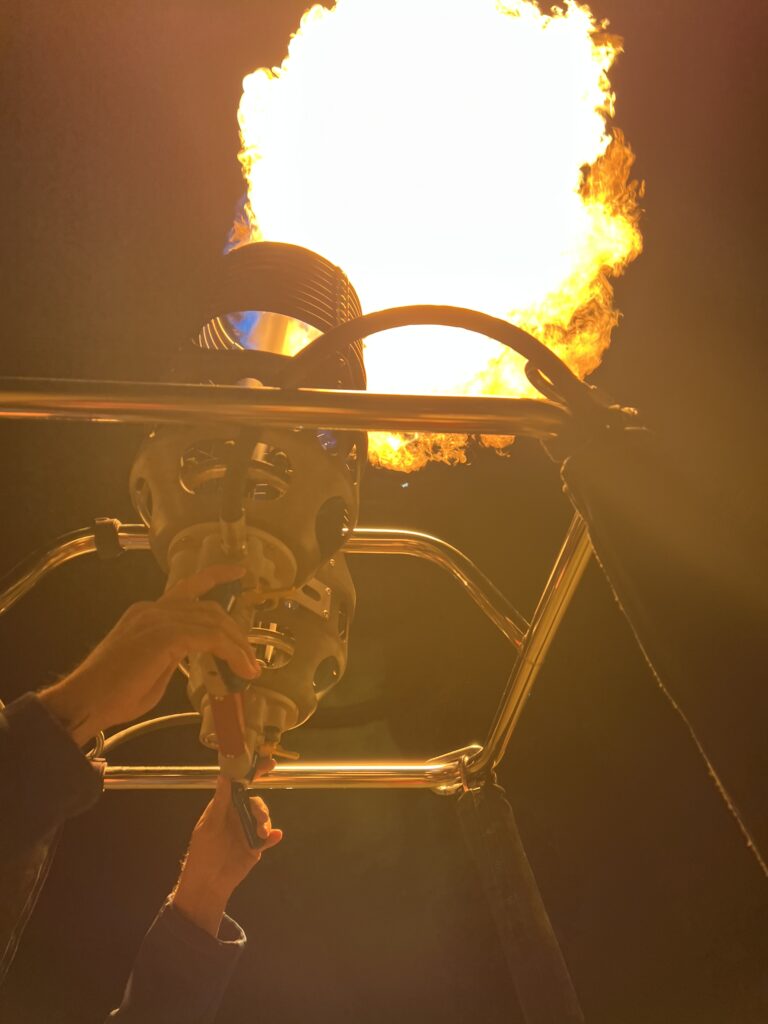 Until 2023…