The Mexican police have been a far larger presence in our adventures than I would have liked. When we initially saw so many in SMA we felt safe, when we encountered them at the Merida airport ✈️ we felt annoyed but this time we just felt stupid & have absolutely no one to blame but ourselves.
We spent our last rainy Saturday in Chuburná packing & prepping for our return to Playa Del Carmen. One thing we have gotten pretty good at is meal scheduling & not over buying food 🥗 We don't have to throw things out or leave them behind or figure out how to keep things cold in transport. All that to say, we had no food in the house for dinner, so we decided to head into Progreso as we finally had a chance to try Humo Bistro's clam chowder 🥣 which is only available on weekends.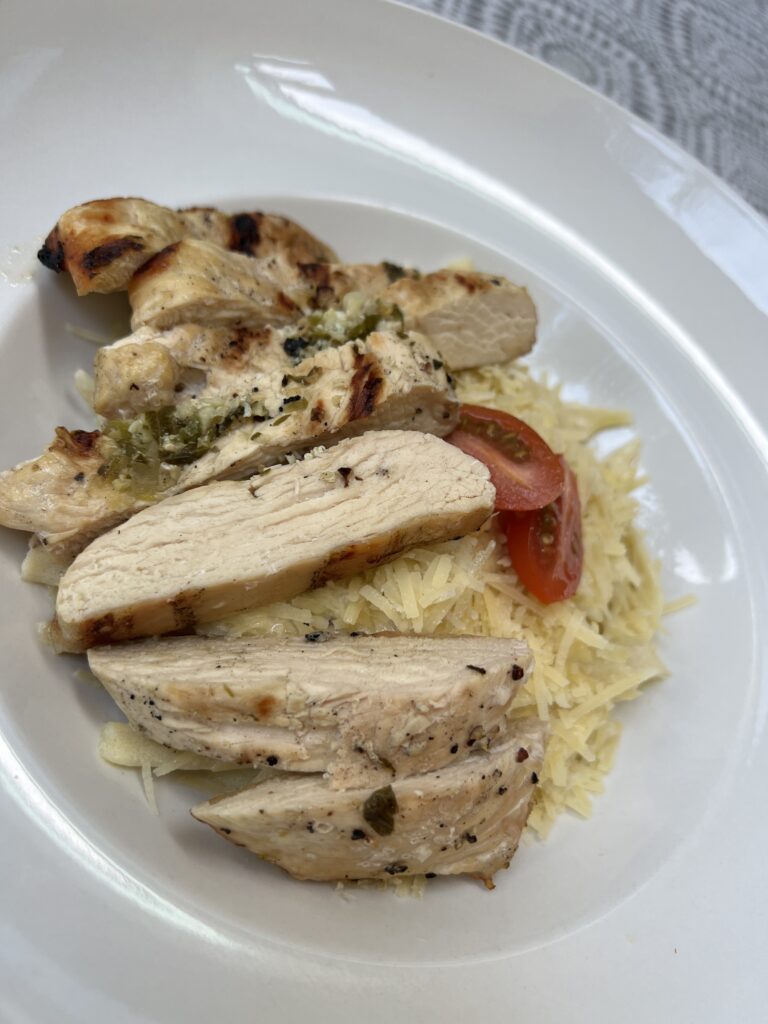 We arrived for a late lunch/early dinner, about 3:30 in the afternoon. We figured cocktails, a big meal & a last walk on the malecon 🏖️ would be a fitting ending to our recovery time here on the north shore of Yucatán & it would have been, if we had taken that walk along the beachfront.
We sat for a couple hours, enjoying the cooler Mexican winter day & talking about next adventures, both in MX & back in Colorado this summer. I had three glasses of wine 🍷 & Dave, two old fashions 🥃 over the course of two hours 🕔 This is when we should have taken that walk along the beachfront but alas we headed back "home" to finish laundry 🧺 So responsible in what would turn out to be our irresponsibility 🤦🏼‍♀️
We had been in this general area for about two months over the course of our Mexican travels. We had gotten to know our way around, main roads & back roads. This evening would have been a good time to take the slightly longer route through town & around the marina, but instead we opted for the quicker known route to the highway & the police check point.
We had been told several times that Mexico has a ZERO tolerance for driving after drinking, because to be super clear, neither of us was drunk. So as usual, long story longer… when we saw the flashing lights, we should have pulled over or turn down the next street but we did not & on we went to the checkpoint.
Dave blew into the officer's breathalyzer & whatever it was, was enough for the officer to ask us to pull to the side of the road. As some may know, the legal blood alcohol level in the United States to be considered impaired to drive is anything over .08. In Mexico 🇲🇽 it is half that in a majority of the states, & although I couldn't find anything online, I think it is even less than that in the state of Yucatán, like .02 (which is the equivalent of 1 beverage 🍸 ) Believe me, we are not proud of this situation, it does turn out to be a funny antidote (in hindsight) & for those of you who have had negative experiences in life regarding DUIs, I apologize in advance if you find this offensive. (maybe skip the rest of this post.)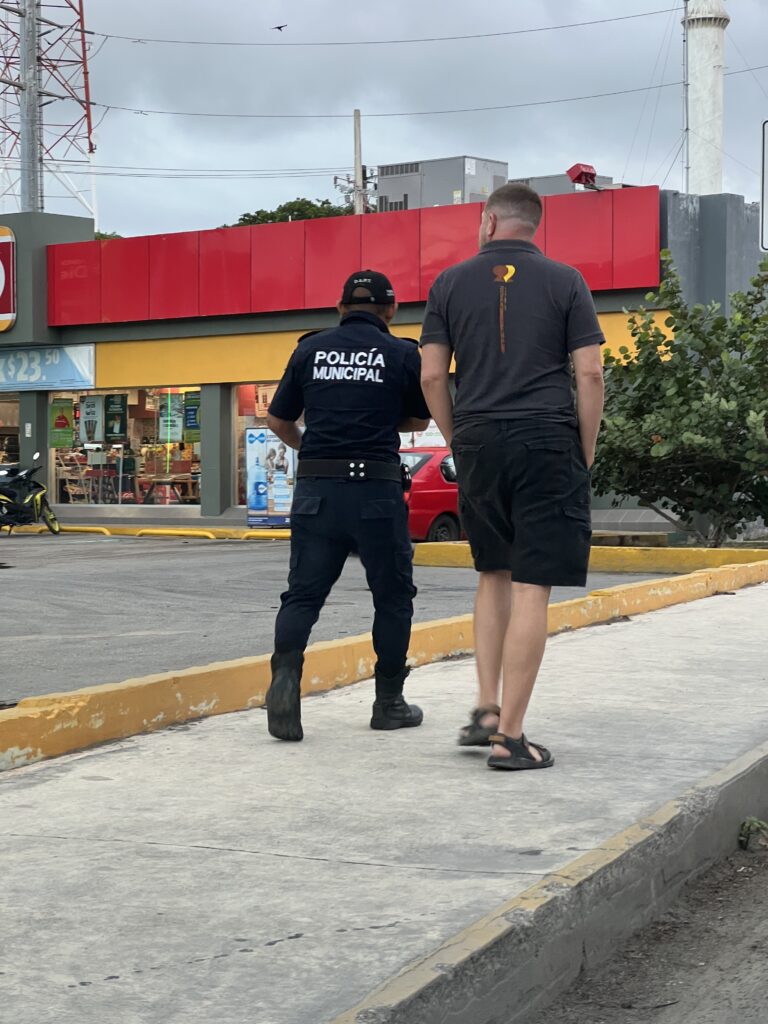 The officers were very nice as they asked for our documents & keys & led Dave down the sidewalk for a second breathalyzer test. I sat in the car wondering if I should text our local friend for advice, help, bail money… when Dave & another officer returned to the car. Here were our choices, a hefty fine or 36 hours in jail 😬 Have we mentioned how much fun we had down in Mexico!
Not surprisingly, we opted for the fine. Remember how we had no debit card? Well thankfully, we got that sorted but unfortunately, I left my purse at the house two pueblos away. The police had kept the keys, docs & Dave's driver's license, that meant we had to get a taxi to the house, grab my card, feed the pets we were sitting, go to the bank, pay the fine at a specific police station & then return to the scene of the crime. The cars were stacked nearly a dozen deep as we got into our cab & negotiated a $700peso ride to &from & back. A brilliantly profitable operation they have going, I suspect in one evening they make over $10,000! (Dollars not Pesos) I don't begrudge them, the law is the law & we were ignorant, now we are not, at least about this. So on we went.
These are the moments where the rubber meets the road, both in our marriage & on this adventure. It would be really easy for me to be mad at Dave, to overthink, woulda, coulda, shoulda. Take a walk on the malecon, make a different turn, any number of things that might have produced another more positive outcome. But what possibly is the good of all that?!
We sat in silence most of the taxi drive to the house, Dave beating himself up, me wondering when was the right time to make a joke 😉 "Muy divertido," I said to our driver, "very fun."
At the bank we got $11000 pesos, just enough to cover our taxi & fine. Roughly 19 to 1 on the exchange rate, plus the bank fees, that delicious clam chowder cost (including our cocktails 🥃) just over $600usd. An expensive meal & valuable lesson 🤷🏼‍♀️ After paying the fine, I decided the time for joking had indeed come & remarked, "🍻mas cervesas, ahora…" quickly followed by, "En la casa! 🏠" so the taxi driver didn't think I was a total ass! We all laughed 😂
It was only upon our return to the car, retrieval our keys & docs that Dave informed me of his relief to see the car where we left it & his hopes that he had indeed made a convincing plea earlier for them not to impound it. Later research via the all powerful Google would reveal our $500usd fine could have been as much as $2500 and something about a mandatory car impounding & 24hours in the clink. Lucky again, dumb luck 😣🍀
Another exhilarating experience in this crazy life we have chosen. I think I can say with some confidence that, although the Mexican police seem to be doing a great job, I do not need to have any more interaction with them in the future.