Our near six months in Mexico 🇲🇽 was everything we had hoped for & if you have been following along, so much more! Would we do it again? Absolutely!
We traded the slow pace of Mexico for the the hustle & bustle of big box stores & doctors appointments. There is a whole subject for another time, "healthcare & life on the road!"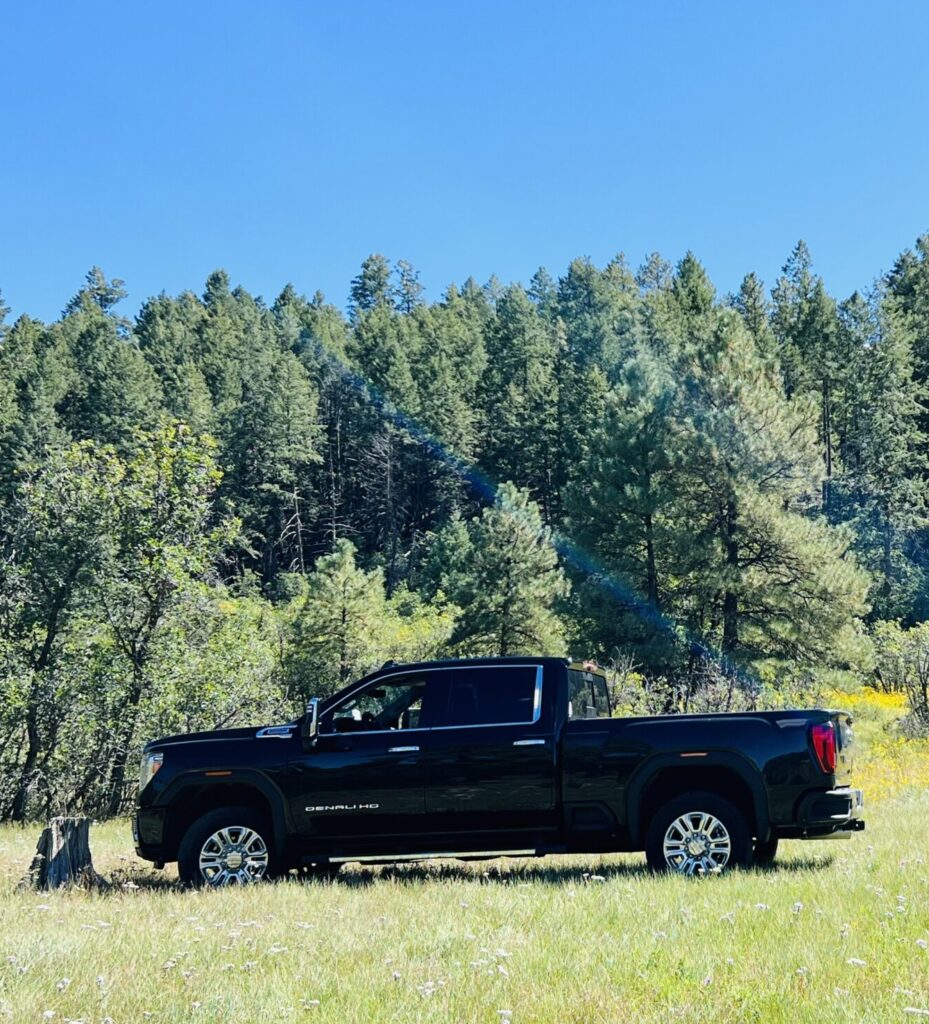 Ole Black Betty was a sight for sore eyes after squatty little overpriced hatchbacks in Mexico 🚘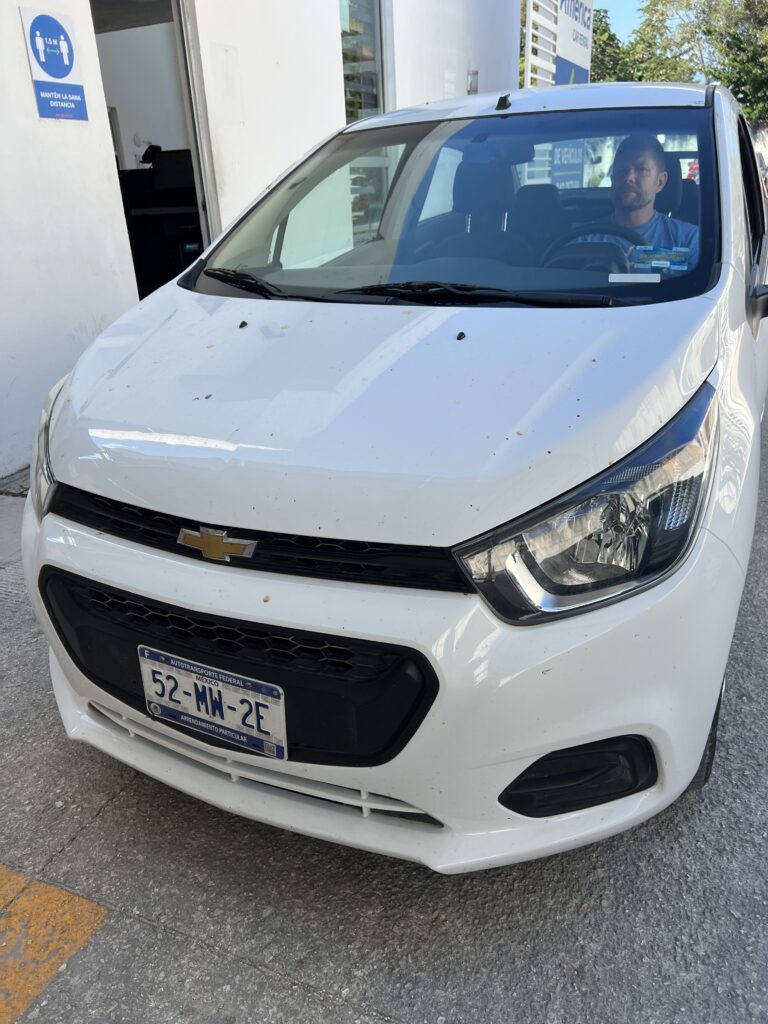 These are the times we call, rejig! They are not particularly exciting times, just a part of this travel process that has to get done. Thankfully, that meant a quick trip to Colorado Springs. We visited our stuff in storage & unpacked & repacked a few things. I squeezed in a game of ⛳️ with my gal pal & we did our first official stateside, Trusted Housesitter sit for a hilariously mismatched set of pups 🐶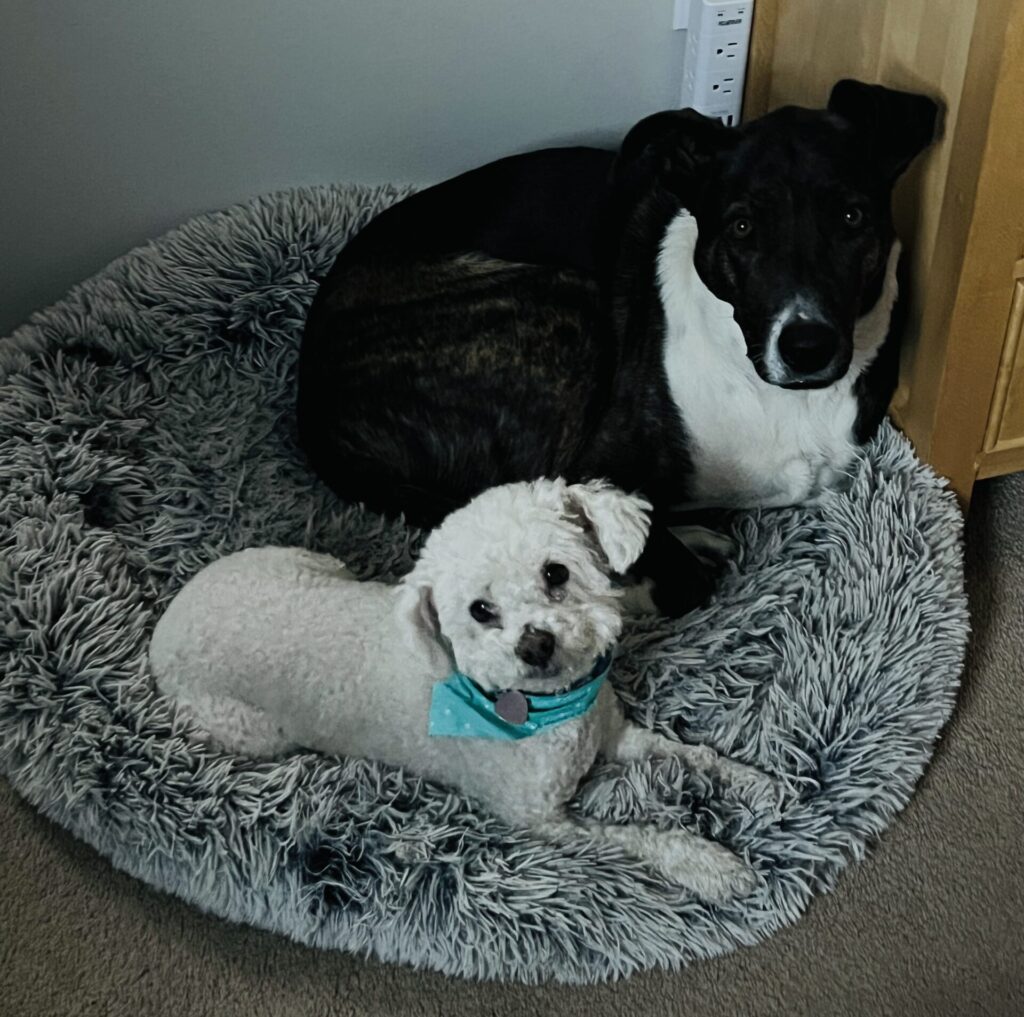 Prints & Peanut. Can you guess which one was the alpha? Nearly every morning of our 10 day stay, I woke to Prints hovering over me, standing with his paws on the bedside. It could have seemed a bit daunting but he was in fact just a big lovable baby. Prints & Peanut were inseparable & sometimes bickered like teenage siblings 🤣 It took them about a day to warm up to us being their temporary humans & stop searching the house for their mom.
They were patient, allowing me my morning coffee before heading out on a walk. This was my first encounter with a double lead, which was far better than the two singles even when Dave & I walked them together. Did I mention they are inseparable? 😉 Peanut kept up well with Prints & Prints seemed to hold back a bit as not to just drag Peanut along. The double lead included a waist belt which meant no tug-of-war on my arms & shoulders. They were sweet cuddle bugs who just wanted all our attention.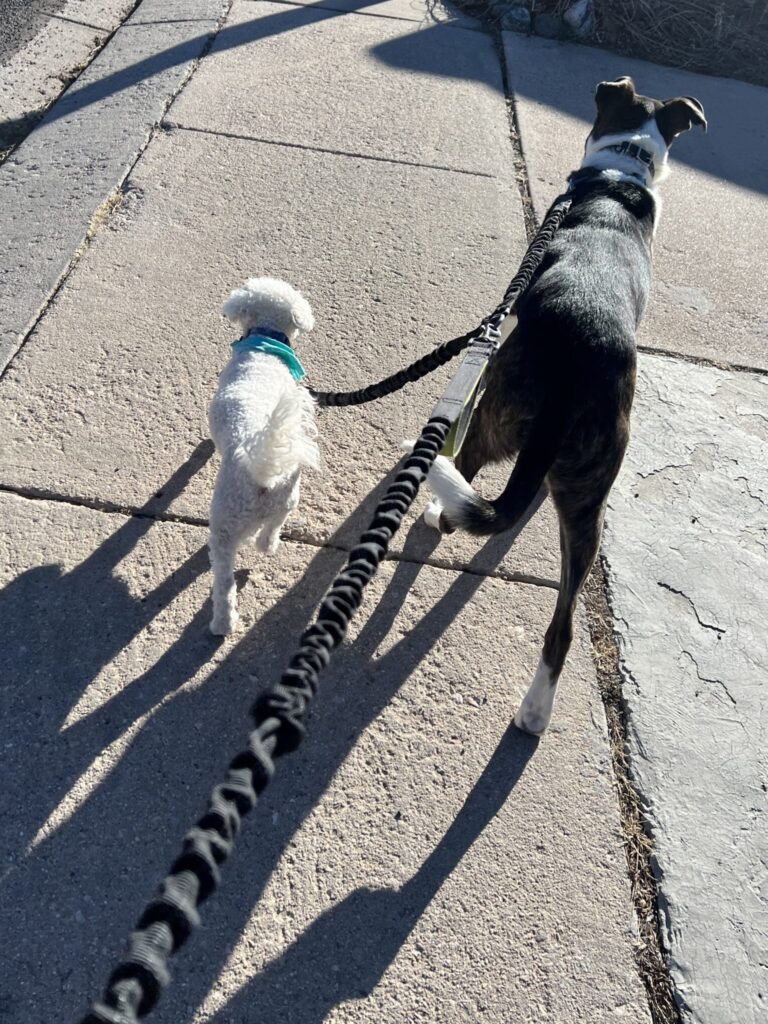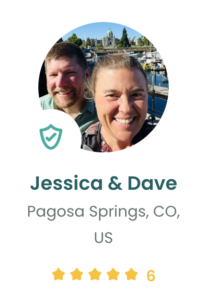 The opportunity was good confirmation that pet/house sitting was something worth pursuing. By the end of the summer we would have half a dozen sits on our resume & banked $10K in savings, not paying for accommodations across the PNW.
We settled back into life & headed to Pagosa Springs. Pagosa Springs is a little mountain town in the south west corner of Colorado. I'm not sure why it took us over a decade to discover this little piece of paradise, but it wasn't until 2020 in the midst of Covid that we found ourselves there. Pagosa ticked all the boxes of what we wanted next, small town, mountains 🏔️ rivers, a few established friends, still close to family & great hot air ballooning. It is currently the closest thing we call to Home 🏡 We spent six weeks there at the beginning of our adventures in 2022 & have since gone back & forth trying to find our place.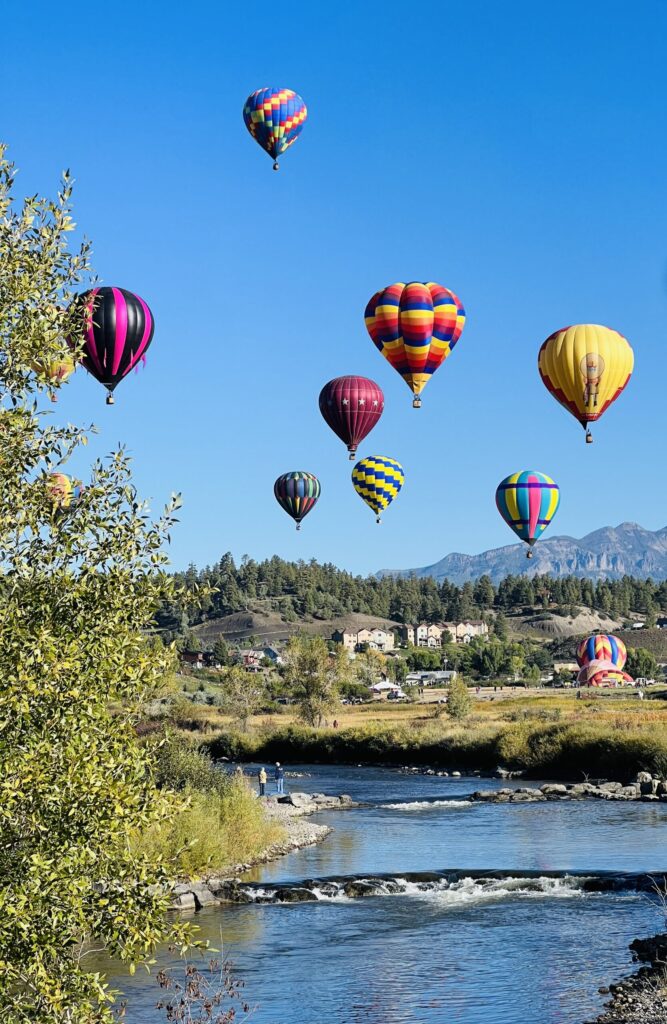 We thought for sure we had discovered it when, last July, we purchased nearly 7 acres south of town with a meadow, seasonal stream & great view of the mountains. We spent much of our time in Mexico dreaming about building, talking to builders & scribbling out our dream home. We either jumped the gun or missed the boat! Needless to say, we are likely back to square one as the dream house that was well within our budget in 2021 is now almost twice the price. Don't get me wrong, I'm well aware it's a first world problem.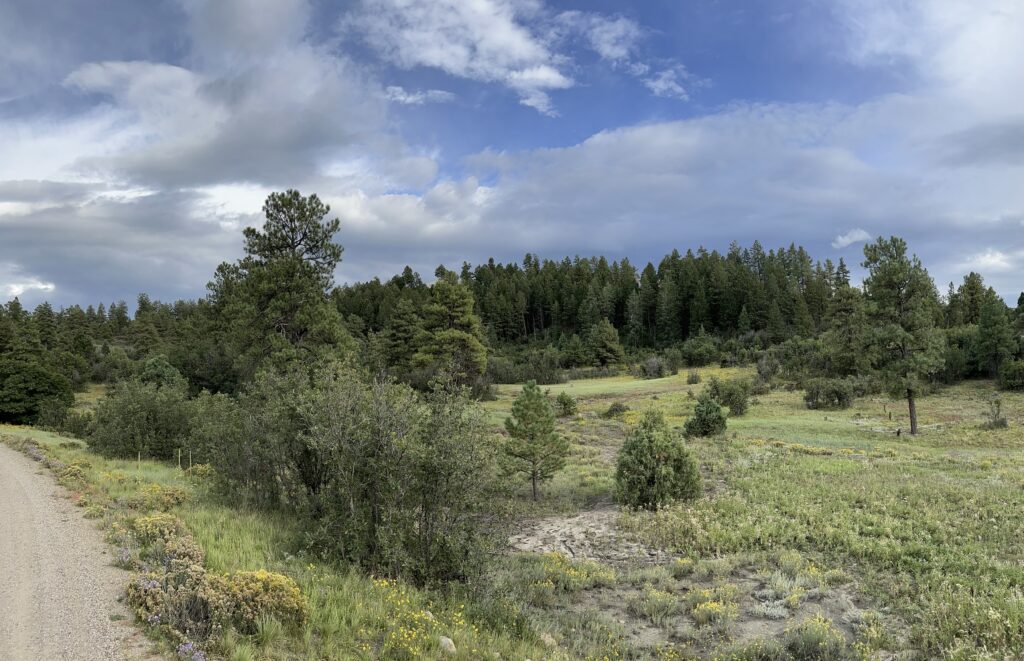 Although the shine has faded from building, Pagosa Springs continues to be where we want to re-settle when resettling is our thing again 😆
During some of our initial visits, we were incredibly blessed to make new friends in Pagosa. The discovery of mid-life friendships has given even more meaning to this time in our lives. Conversations, that 20 years ago would likely have centered around children & careers, now lean more towards adventures & relationships with each other & ourselves. We are different. We are the same. Some are young, others young at heart ❤️😉 We love to hike & golf & take in the beauty from both where we are headed & whence we came. Wine 🍷 of course is an added bonus!
So per usual, I am behind the curve on the state of our adventures but moving forward. If you have hung around this long, thanks ☺️ If you are just joining us, welcome! &if you are giving up due to my blathering, lack of punctuation, affinity for run-on sentences & emojis, well I don't blame you 😜