Due to its timeliness, I am once again breaking into our regularly scheduled calendar of events… Why? Because February is my birthday month & I get to do whatever I want 😛 Let's be honest the month doesn't really effect that. So a quick interlude about an impromptu girl's trip in what we refer to as a month of Jessicas, you see it begins & ends with 2 of the best.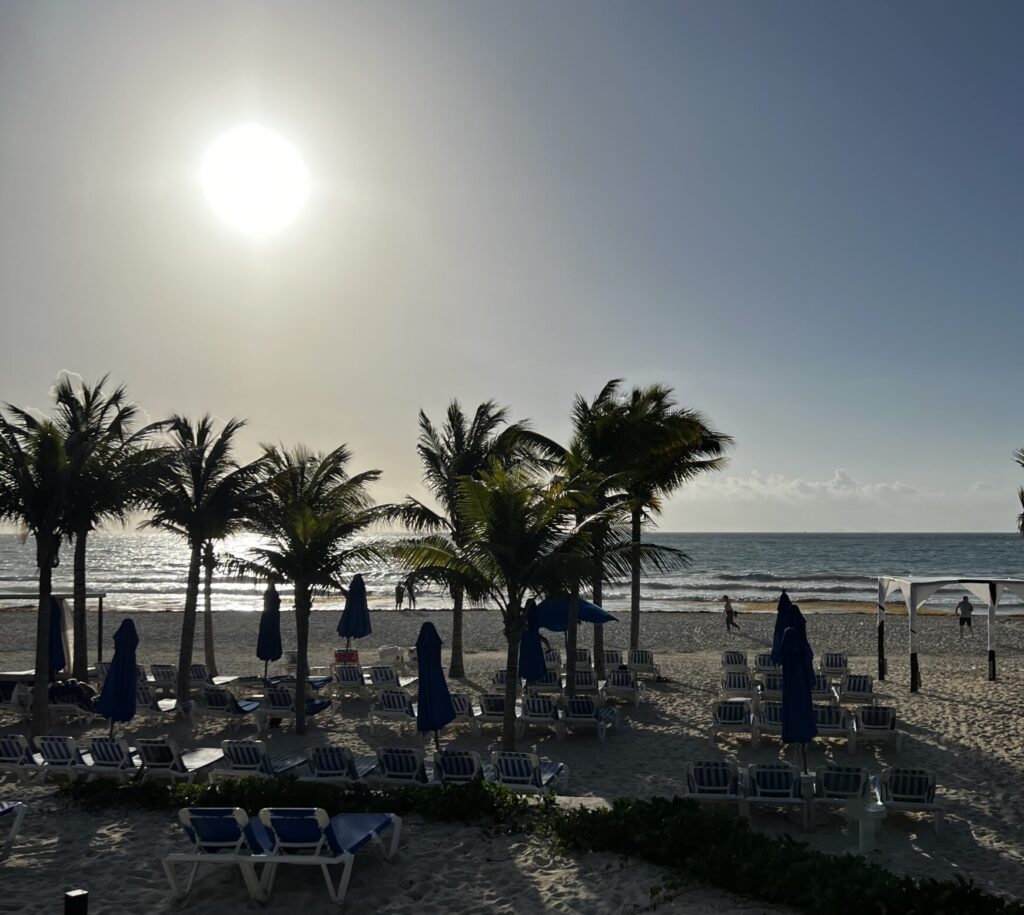 She is at least the second Jessica in my life to call a best friend. We met a dozen years ago when we found camaraderie in parenting & marriage. We have seen a lot of life in those dozen years, growing children, passing relationships, moves from here to there. We have worked for each other, we have worked with each other, then counseled & supported one another through exciting changes & tough times ❤️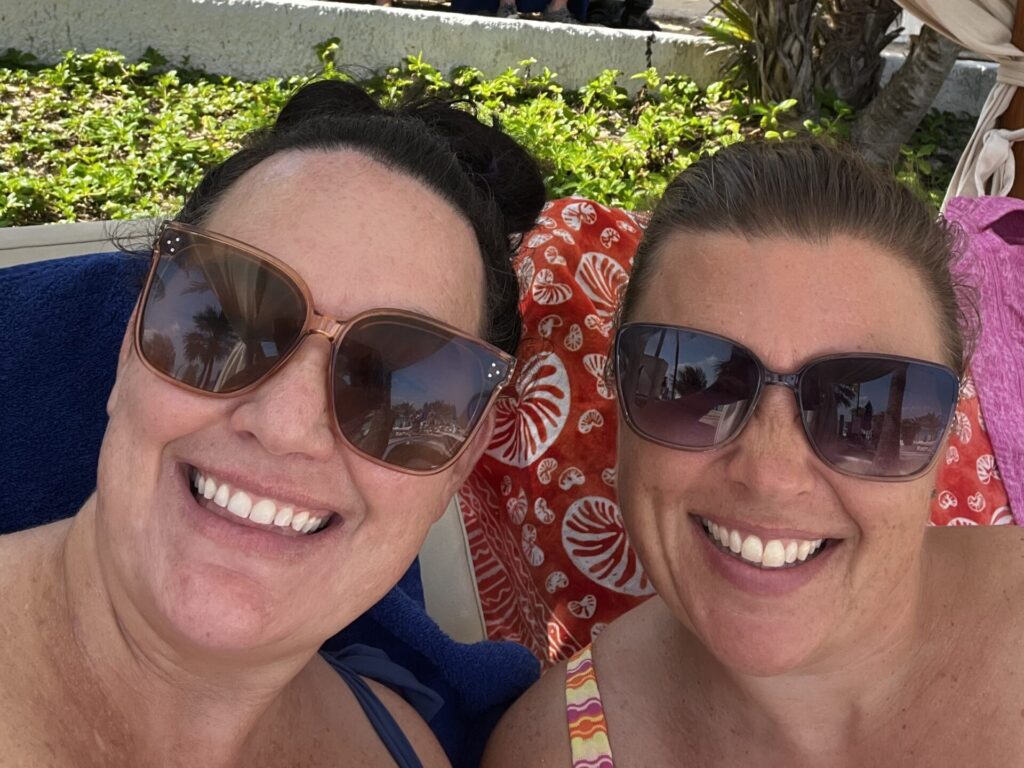 Jess joined me for a minute on the beach 🏝️ in Mexico for our February birthday month. We stayed at The Reef Playacar, the same place Dave & I spent our anniversary a couple of years ago. The Reef is a cute & cozy all inclusive hotel/resort along the Playacar neighborhood beach. With the exception of randomly locking ourselves out of our bathroom because of a janky knob, our room was quite nice. Comfy beds, cold a/c & good water pressure – when traveling as a way of life these become priorities.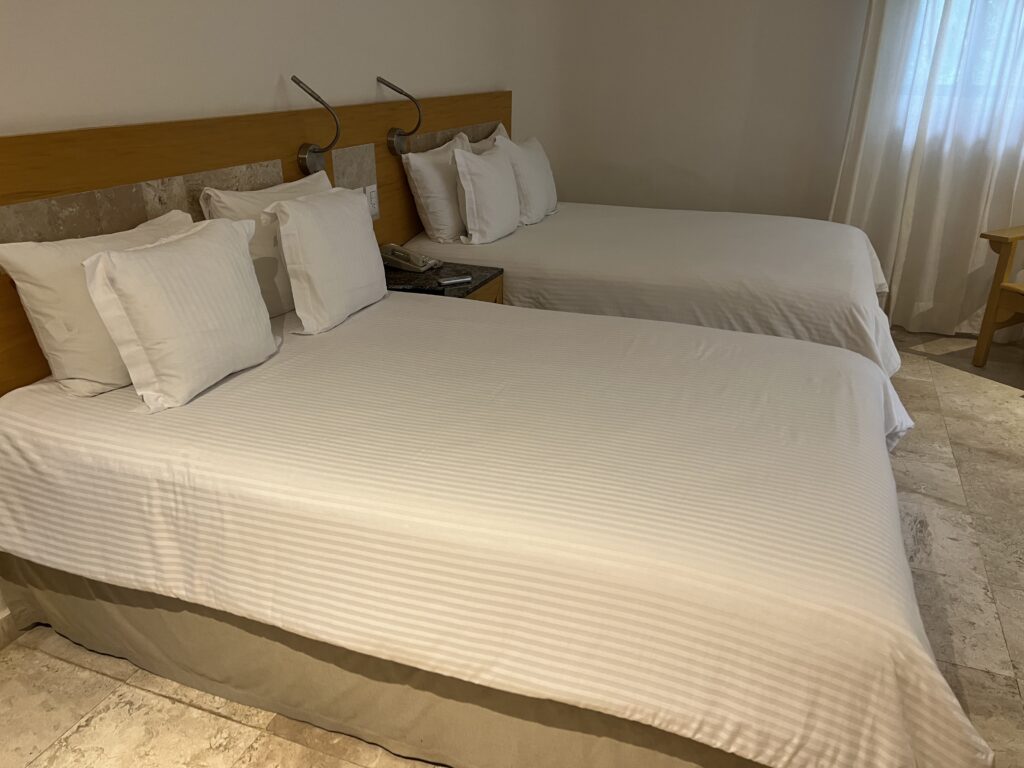 As a talker, it has taken me a lifetime to learn & cultivate the ability & enjoyment of sitting in silence. The best relationships are those where we do both. Jess & I share more than a birthday month & beautiful name 😊 although you can tell us apart by our preferred monikers, Jess & Jessica. We also share beliefs, values & experiences that make it easy to catch up on life & at the same time, sit quietly enjoying our books. Add some cushy beach loungers & we were stuck in for days. Read a little, talk a little, eat a little, drink a little (or a lot one afternoon 🥴) The days went too fast.
Sidebar: Some places in MX only use third party booking sites for their accommodations, others give you added benefits for booking with them directly. The Reef Playacar is one such place. The Reef is also sort of a timeshare something or other… that is how we originally discovered it when some friends of ours shared their bounty of weeks with us for a great 25th anniversary deal. This time I booked directly through the Reef website & by doing so received a gift of a 2 for 1 massage. (Those massages could have been free, had we sat through the 2 hour TS presentation, not surprisingly we passed on that.)
We did however avail of our massages & an afternoon in the spa steam room, sauna, cold plunge & relax room. Nothing quite like a little extra pampering on an impromptu girl's trip.
As our visit came to an end, we booked the hotel shuttle to the Reef's sister property in town, Cocoa Beach to enjoy dinner at their Japanese Samurai restaurant. We had an almost lovely evening of birthday laughs. We were joined by a family of four with two teenage girls who spent most of the time on their phones & a couple celebrating their 6 year anniversary, who pretty much argued the entire meal 🤦‍♀️ The restaurant put on a pretty good show, though there were moments I thought maybe our hibachi master was just learning the trade 😆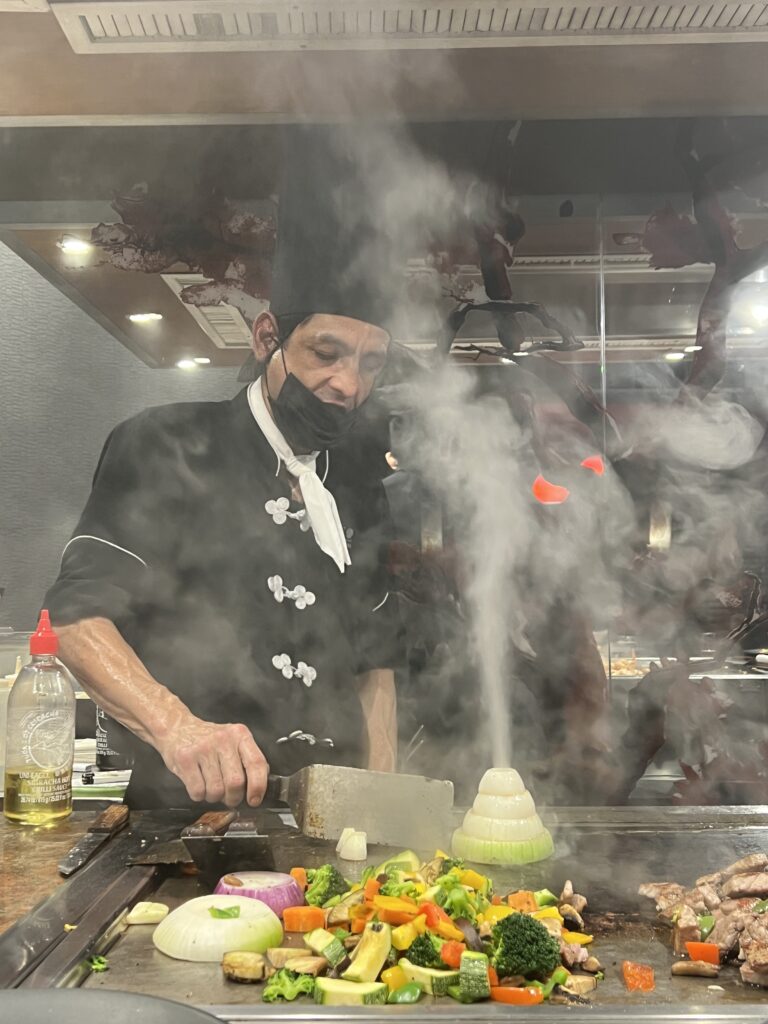 Another birthday in the books, another decade coming to an end (at least for me), another girl's trip full of cherished memories made. Not to mention another half a suitcase worth of "stuff" she took back to the States for me! That is true friendship right there!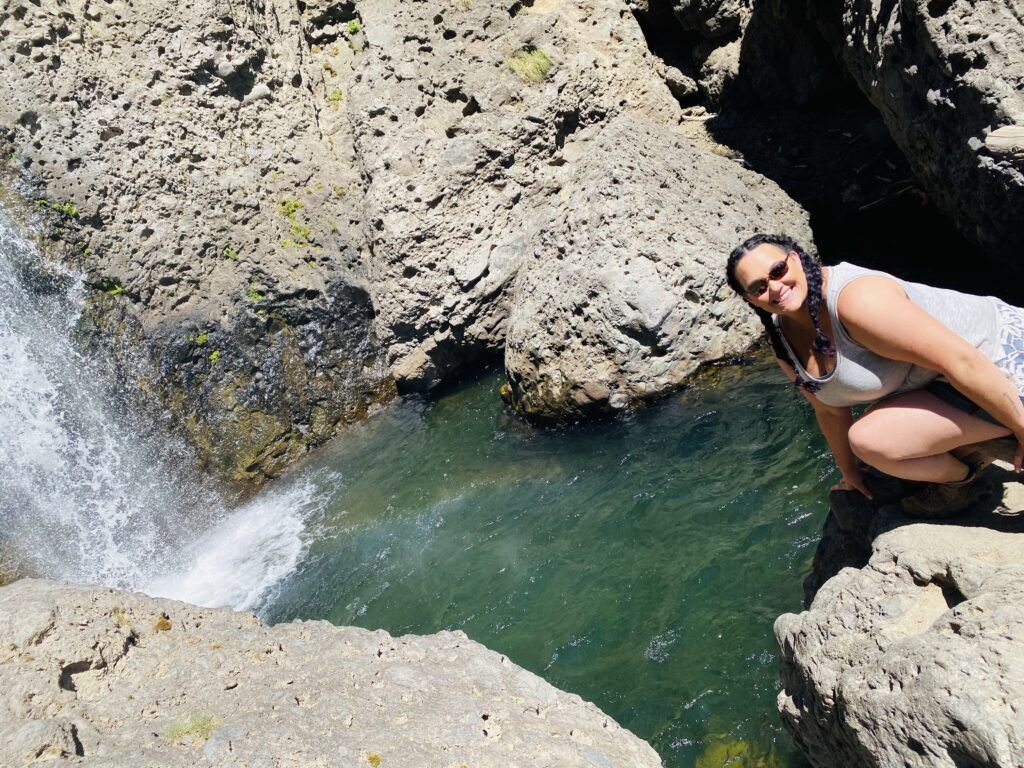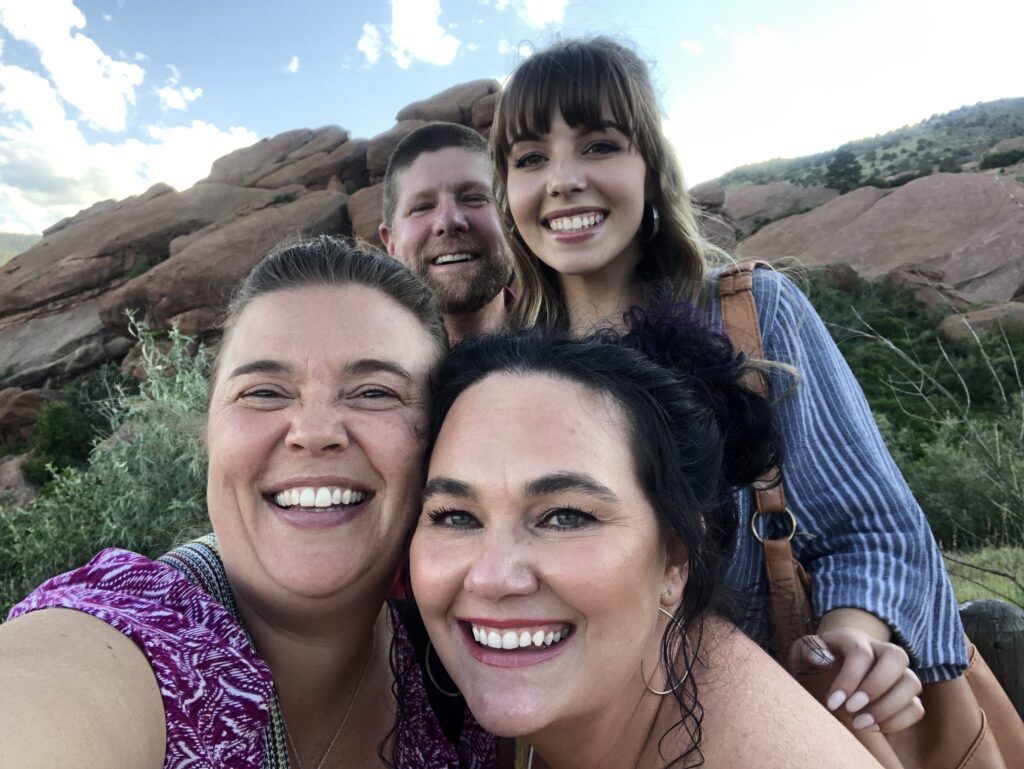 Now where was I? Right….. Progreso 🏝️