We have been wanting to travel to Yucatán, MX for some years now, so it was high on the list of must-sees. It was not the easiest place to get to even before covid 🦠 It is just beginning to get a bit more accessible as the colonial town of Mérida is finding its way center stage. Mérida boasts an amazing mix of traditional Maya & colonial Mexican (Spanish) culture. Merida is on the rise with ex-pats, especially Canadians, with its growing art scene, amazing food, rich, abundant culture & breathtaking geography from the tops of basamental pyramidals to the unreachable bottoms of deep freshwater cenotes.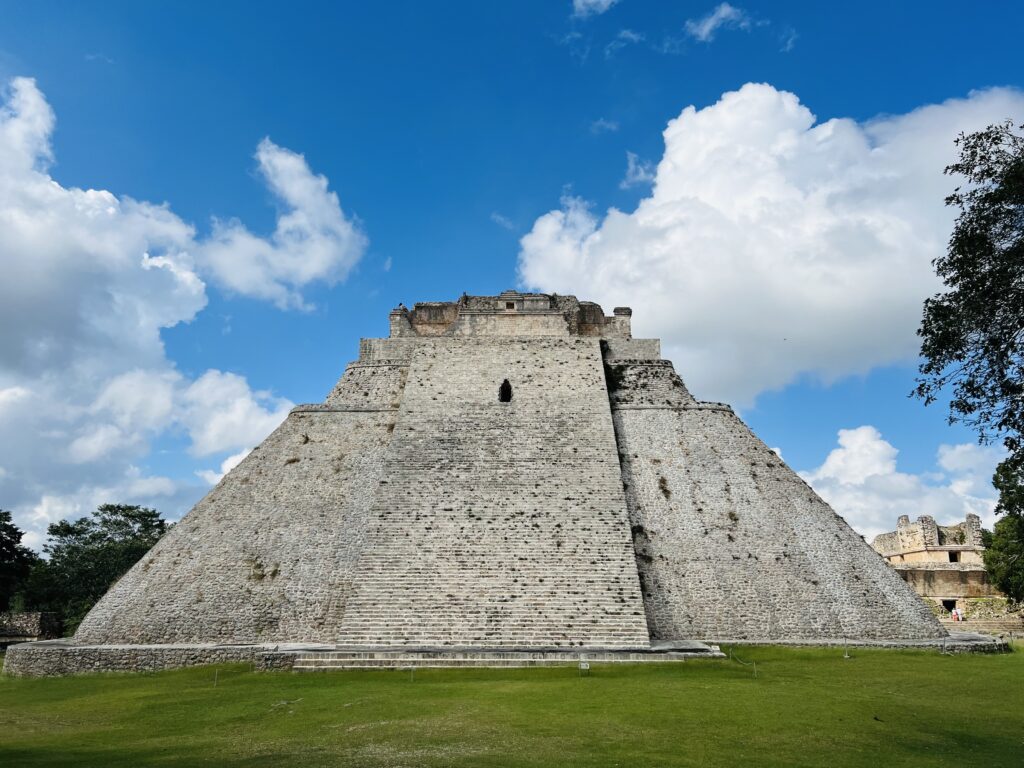 We planned to spend a month in the area, which was not nearly enough time to take it all in. So of course when the sh*t hit the fan later, it would become our "safe place" of return. Progreso, especially, will forever hold the memory of unexpected beauty with the incredible added bonus of quick & easy friendships.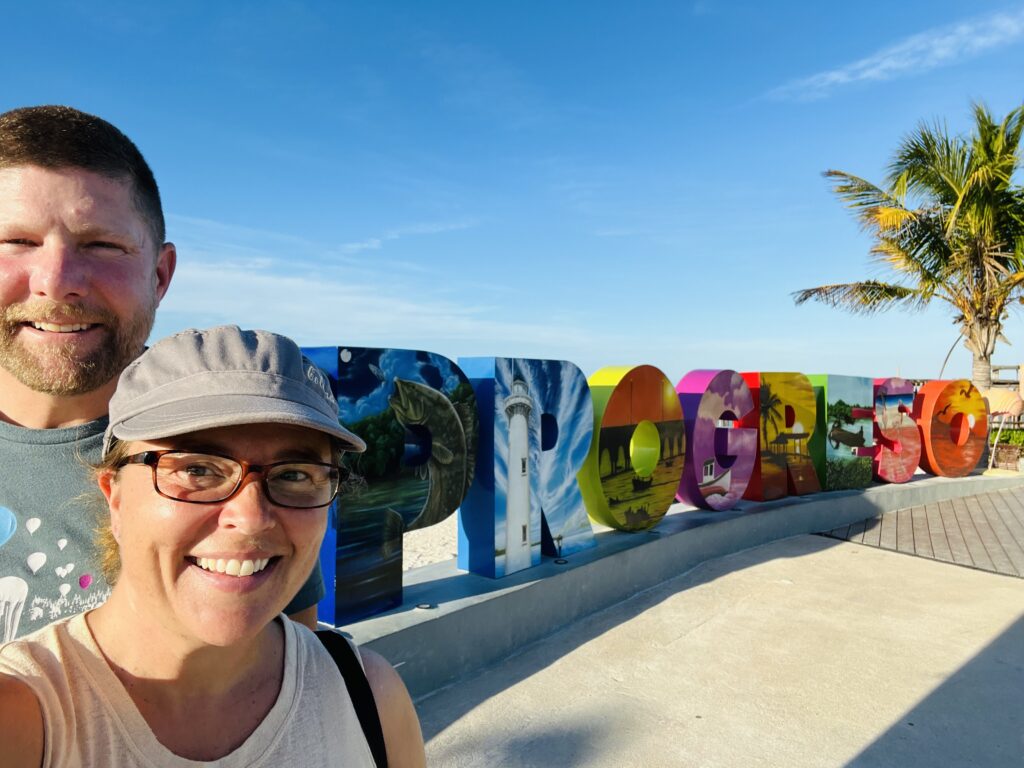 Progreso is the largest pueblo along this Yucatán peninsula peninsula (no that is not a mistake.) Progreso sits in the center of the smaller pueblos of Churbaná, Chelem, Chicxulub, San Benito & Telchac Puerto, all amongst the Chicxulub Crater. The peninsula is separated from the mainland by a long stretch of state-protected swamps & mangroves.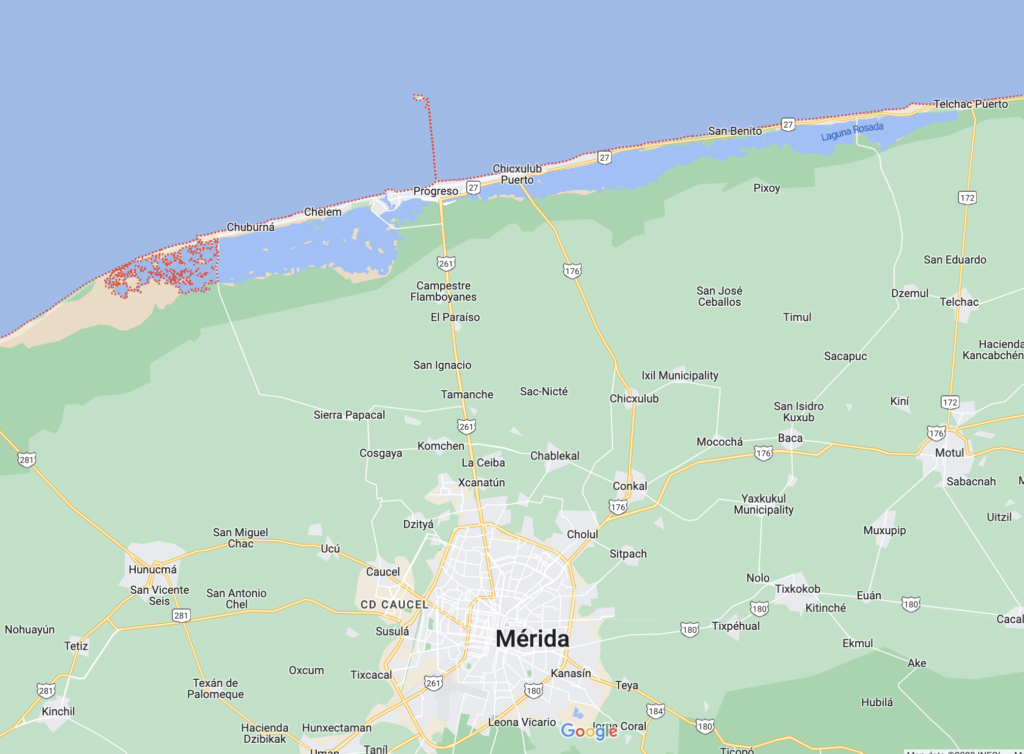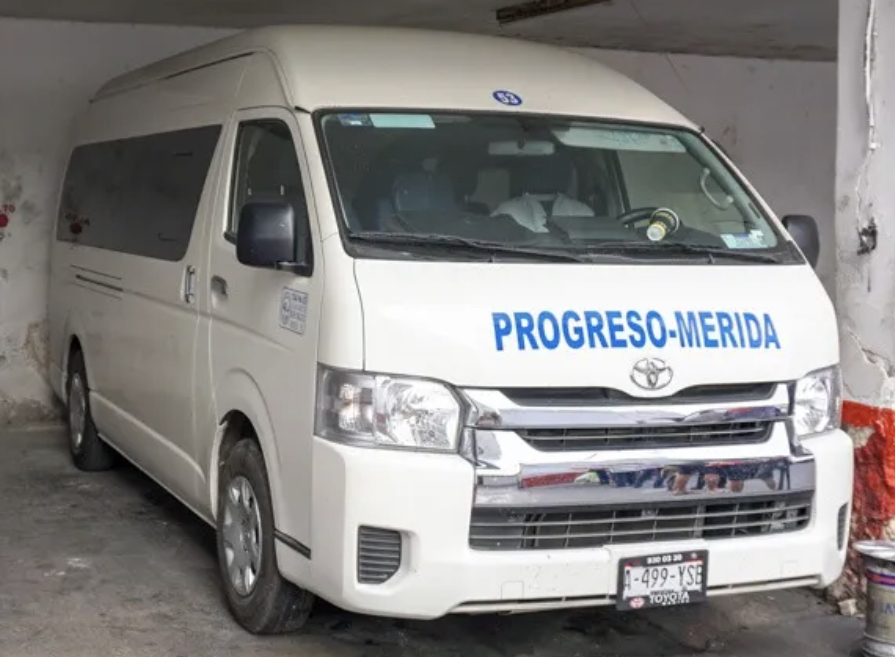 Progreso was not nearly as walkable as San Miguel but once we learned how to flag down the colectivo, we were well on our way to discovering all this small pueblo had to offer. First & most importantly, we had to find a place to watch the World Cup ⚽️ What better place to be than Latin America especially as we neared the finals 🇦🇷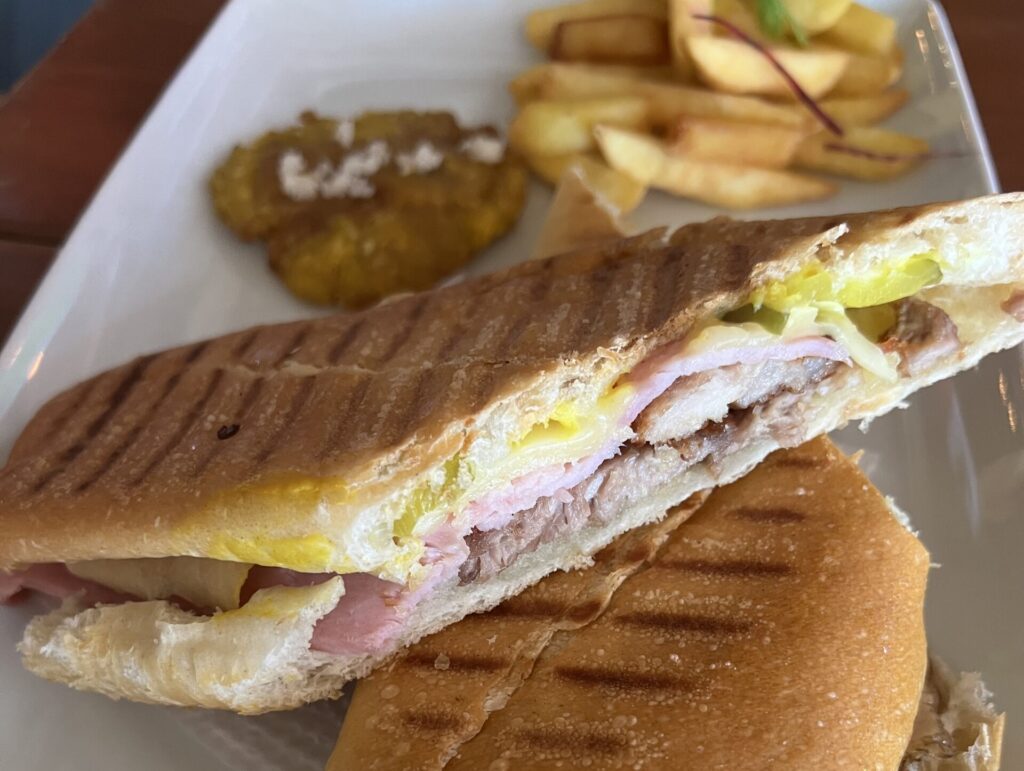 We found a great little Cuban place along the malecon, looking out onto the beach & across the Gulf of Mexico. Sarten Cubano became our go-to place for games & cocktails. Their Cuban sandwich was on point & it was one of the few places we found tostones (savory Cuban-style plantains as opposed to the more traditional sweet Mexican ones 🍌) In between matches, we took walks on the beach outside our condo, chasing the tide 🌊 ate tacos with new found friends & enjoyed the slow pace of Mexican time 🕰️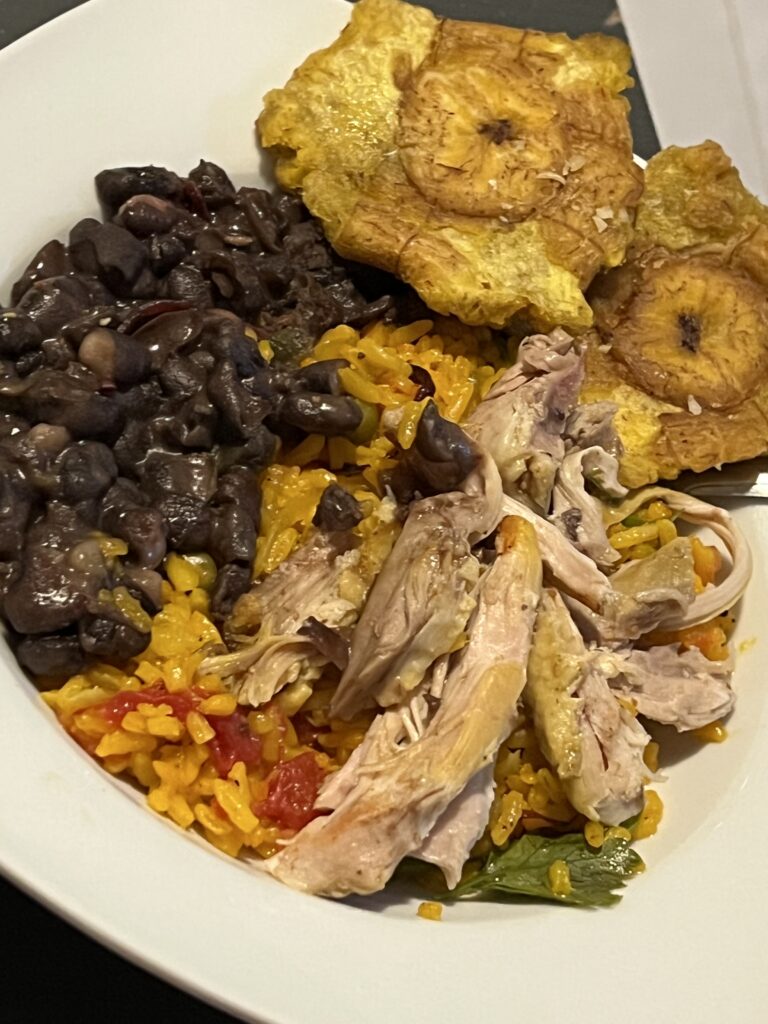 I think one of my favorite things about Progreso was the endless shoreline of seashells🐚 On our first long beach walk, we began to think this is where all the seashells must come from. Miles of beaches covered. Dave picked up one that seemed slightly different from the rest & handed it to me. "Oh, am I collecting these?" I asked. He said he thought I might want to, but I declined, figuring if I changed my mind, I knew where they were. 😉 A few days later I was talking to our daughter, Erin. We were discussing the upcoming holidays & she said, "I know what I would like for Christmas, something "hecho en Mexico." 🇲🇽 I told her I would be on the lookout, but truth be told I was struggling with that myself. Most shops I visited, stuff was "hecho en Vietnam" or "hecho en Taiwan" Then a thought crossed my mind. "Do shells count?" I asked. She said, sure as long as I hunted them myself. I guess I was collecting seashells after all.
A few days later, Dave & I ventured out again for a beach stroll. My goal was to find a few dozen shells, maybe I could string a necklace or fill a small water bottle with sand & shells to send her upon our return to the US. Much to my surprise, not far from our apartment's beach access we came across a sprawling pile of shells… I would spend the next days combing the beach, thrilled by each new find. Needless to say, I collected way more than a water bottle worth 😬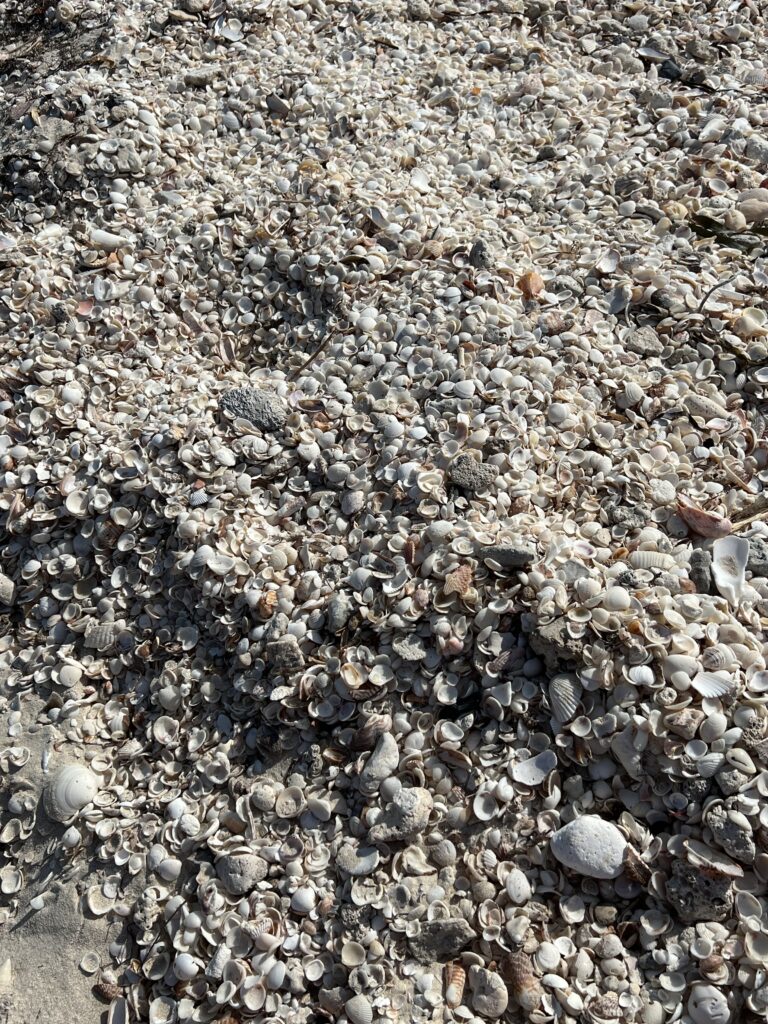 Now as not to let you all be lulled into a false sense of us staying out of trouble… let me assure you… It's what comes next 😬